Living with COPD – ease the tightness with these fresh habits
Living with COPD – ease the tightness with these fresh habits
COPD | 9/13/2018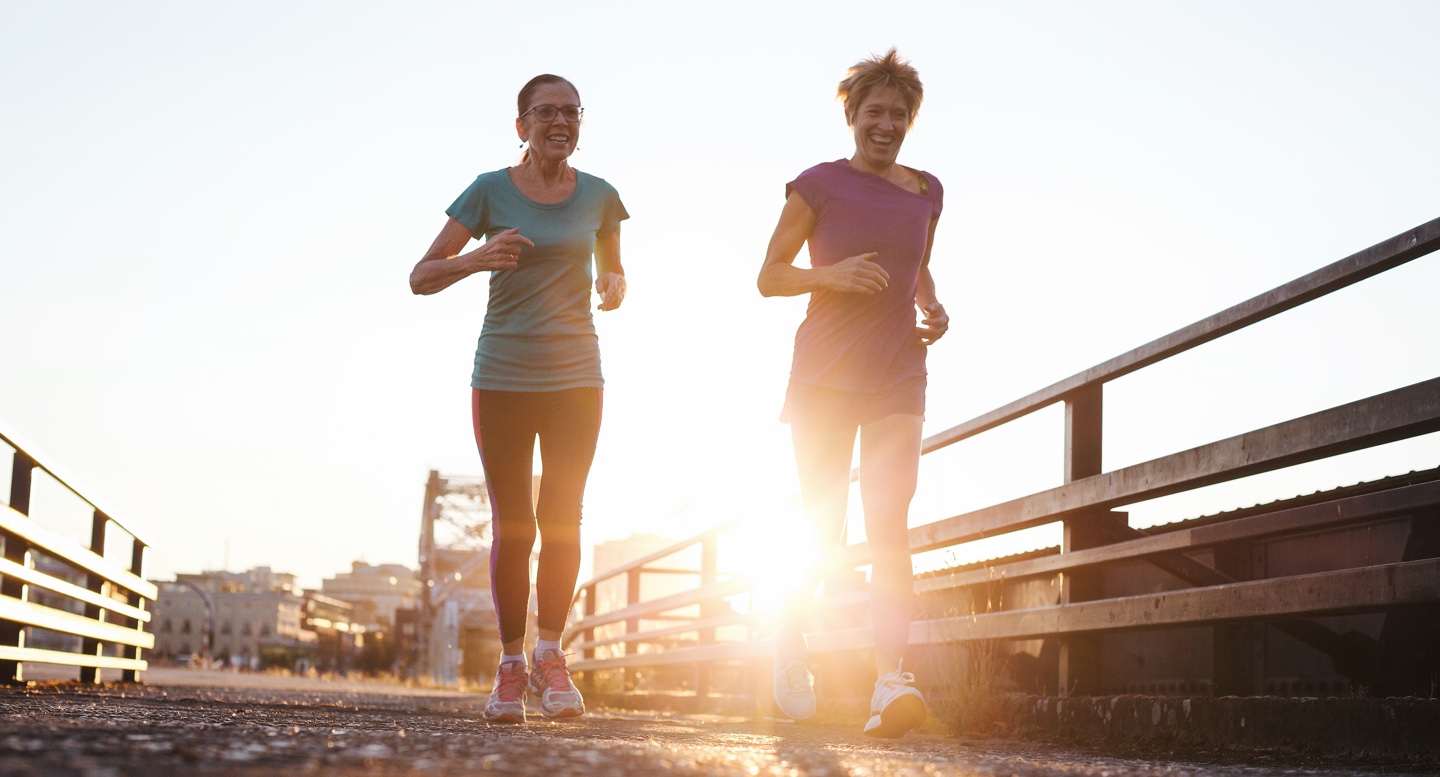 Time for good news: after a COPD diagnosis, there are many ways for you to manage your symptoms and improve your wellbeing and future condition. What's best is that new, healthy habits can really make you hungry for more. Read these steps towards effective COPD treatment.
Your diagnosis for Chronic Obstructive Pulmonary Disease (COPD) is for life, but your life is still in your hands. There are steps you can take to influence your condition and the way it affects your daily activities. The sooner you start the sooner you can see the difference – so let's do this!


COPD treatment #1: COPD and smoking don't mix
Smoking is considered the main cause of COPD, and it's also the last thing your lungs should deal with right now. If you smoke, it's time to quit. Ask for consideration to avoid passive smoke, too.
Quitting smoking calls for determination. You already have an undeniable reason: now, you need a clear plan and tools for fighting the cravings. Telling your friends and family about your decision will help, as will writing down your own quit plan. You can try this easy template to help you identify your triggers and prepare for cravings. For help during the process, you can download a quit app like LIVESTRONG My Quit Coach for iOS or Smoke Free App for iOS or Android.

Know your COPD triggers and protect your lungs with these easy habits
All extra illnesses may strain your lungs, so do your best to protect them. Getting a flu vaccination every year is advised to anyone with COPD, and you can also ask your doctor if you should have the pneumonia vaccine. Avoiding crowds during the flu season and washing your hands often are simple and effective habits that will reduce your risk of illness.
COPD triggers, such as dust, pollution and pollen are also extra burden. If the air quality forecasts are to your disadvantage, it's best to stay indoors. In cold weather, you can protect your lungs with warm clothing or a cold air mask. It's also very important to stay clear of dangerous fumes or gases. If the air quality at your work is poor, it's best to discuss this with your employer and occupational health specialists.

Shortness of breath? Sports can help you manage COPD
With a shortness of breath, going out for a run can feel like a distant dream, but might not be one. To reduce chest tightness, exercise is actually one of the best things you can do as it can help you breathe, get rid of that extra mucus and make room in your lungs. Depending on your condition, walking or light jogging can be good activities to start with. Yoga or pilates exercises strengthen your breathing technique and help build a strong core that will make for good posture and more room for your lungs.
It's good to talk to your doctor before taking on new sports, but once you're set, keep on going.

A healthy diet makes a difference in COPD treatment
Maintaining your ideal body weight is important to the treatment of COPD. If you're carrying extra weight, losing some can make it easier for you to breathe. At the same time, it's important to not lose too much. A normal BMI is crucial to having enough energy to maintain a healthy lifestyle that helps manage COPD. If you don't know your BMI, it is a good request to ask while you visiting your doctor or respiratory nurse.
A minimum of five portions of fruit and vegetables a day may be a good rule of thumb, but you might want to avoid produce that make you gassy and bloated. It's also generally good to drink plenty of water, eat lean protein and avoid too much salt. Eating small portions throughout the day will be better than having two to three big meals as it can reduce shortness of breath.
New habits can take a while to get used to, but once you get started, it's easy to keep going!
By Anne Ventelä


---
Orion Corporation is a globally operating Finnish pharmaceutical company. We develop, manufacture and market human and veterinary pharmaceuticals and active pharmaceutical ingredients. The dry powder inhaler developed at Orion is in the core of our respiratory therapy area.