World Asthma Day in 2021: What does international guidance say about COVID-19 and Asthma?
World Asthma Day in 2021: What does international guidance say about COVID-19 and Asthma?
Facts | 13/04/2021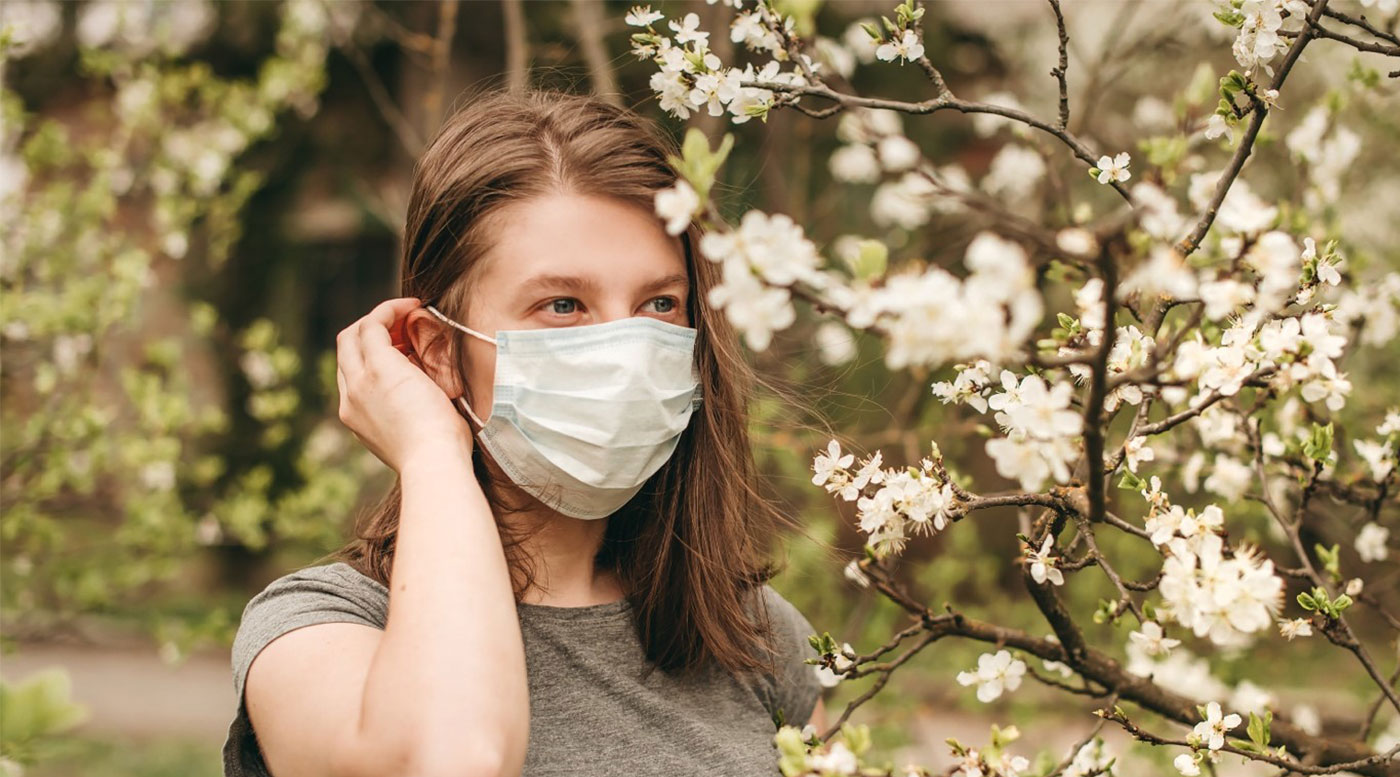 The Global Initiative for Asthma (GINA) is an international World Health Organization (WHO) collaborative organization. The goals of GINA include improving diagnosis, management and prevention of asthma by providing evidence-based educational resources for worldwide use. In addition, GINA organizes World Asthma Day each May to raise awareness of asthma worldwide. In recognition of World Asthma Day, this article summarises the latest GINA guidance on COVID-19 and asthma.1
Does your asthma affect COVID-19 risk – latest research news
Coronavirus disease (COVID-19) is an infectious disease caused by the novel coronavirus, SARS-CoV-2. In most cases the disease is mild and those infected will fully recover. However, elderly people and people with underlying health conditions are considered to be at greater risk of developing severe complications.2
You may have wondered if people with asthma are at greater risk of acquiring COVID-19 or developing more severe disease. According to data from several research studies, people with asthma in general are not at increased risk of acquiring COVID-19 or COVID-19 related death.3 However, the risk of COVID-19 related death has been shown to increase among those patients who had recently needed oral corticosteroids for their asthma.3 This finding stresses the importance of continuing good asthma management during the pandemic: maintaining good symptom control, reducing the risk of severe exacerbations and minimising the need for oral corticosteroids. It is also important to continue the precautions related to COVID-19, such as handwashing, masks, and social distancing. Those actions have reduced the incidence of other respiratory infections, which may have contributed to reduction in asthma and COPD exacerbations during the year 2020.
How to manage your asthma during the COVID-19 pandemic
During the pandemic, it is important that you continue taking your prescribed asthma medications, particularly inhaled corticosteroids. All asthma patients should also have a written asthma action plan advising them in the use of medication when asthma worsens and during severe asthma exacerbations. Do not hesitate to contact your healthcare provider for more information.
The possibility of COVID-19 transmission may also affect some procedures during your asthma appointments. For example, if information about lung function is needed, you might be asked to monitor peak expiratory flow (PEF) at home instead of performing spirometry at the appointment.
Are vaccines recommended for patients with asthma?
Many types of COVID-19 vaccine are already available and in development. New research data, including that for people with asthma, will emerge over time. At present, based on the risks and benefits, GINA recommends COVID-19 vaccination for people with asthma. Having an annual influenza vaccination is also recommended. Consult your doctor in case you have had an allergic reaction to any vaccine before, or if you have any other concerns.
Date of preparation: April 2021 / EASYH-1406
If you get any side effects, talk to your doctor, pharmacist or nurse. This includes any possible side effects not listed in the package leaflet. You can also report side effects directly via the Health Products Regulatory Authority (HPRA) website: www.hpra.ie or email medsafety@hpra.ie
References:
Interim guidance about COVID-19 and asthma. GINA Global Strategy for Asthma Management and Prevention. Updated December 20, 2020.
World Health Organization (WHO). https://www.who.int/health-topics/coronavirus, accessed March 5, 2021.
Williamson EJ, Walker AJ, Bhaskaran K, Bacon S, Bates C, Morton CE, Curtis HJ, Mehrkar A, Evans D, Inglesby P, Cockburn J, McDonald HI, MacKenna B, Tomlinson L, Douglas IJ, Rentsch CT, Mathur R, Wong AYS, Grieve R, Harrison D, Forbes H, Schultze A, Croker R, Parry J, Hester F, Harper S, Perera R, Evans SJW, Smeeth L, Goldacre B. Factors associated with COVID-19-related death using OpenSAFELY. Nature. 2020 Aug;584(7821):430-436.
Orion is a globally operating Finnish pharmaceutical company - a builder of well-being for more than 100 years. Orion develops, manufactures and markets human and veterinary pharmaceuticals and active pharmaceutical ingredients. Respiratory diseases are one of Orion's core therapy areas. Orion's net sales in 2018 amounted to EUR 977 million and the company had about 3,200 employees. Orion's A and B shares are listed on Nasdaq Helsinki.®
As a forward-looking pharmaceutical company, Orion continues to invest in research and development of treatment options for people with asthma and COPD. The focus is on safety and quality in each step of the product life cycle while taking care of the environment. Sustainability is entwined in the whole process from R&D through manufacturing. It is also required of Orion's providers. Orion is committed to keeping the best possible control of the environmental impacts of their own factories by reducing energy consumption and the impact of their waste waters, among others, and is making good progress in that regard. Orion works to ensure that suppliers have procedures in place to control and reduce their own environmental impacts as well. All aspects of sustainability - social, economic and environmental - are carefully considered in the whole product life cycle, including patient use and the disposal of old inhalers.