Where does my asthma come from?
Where does my asthma come from?
Facts | 23/04/2020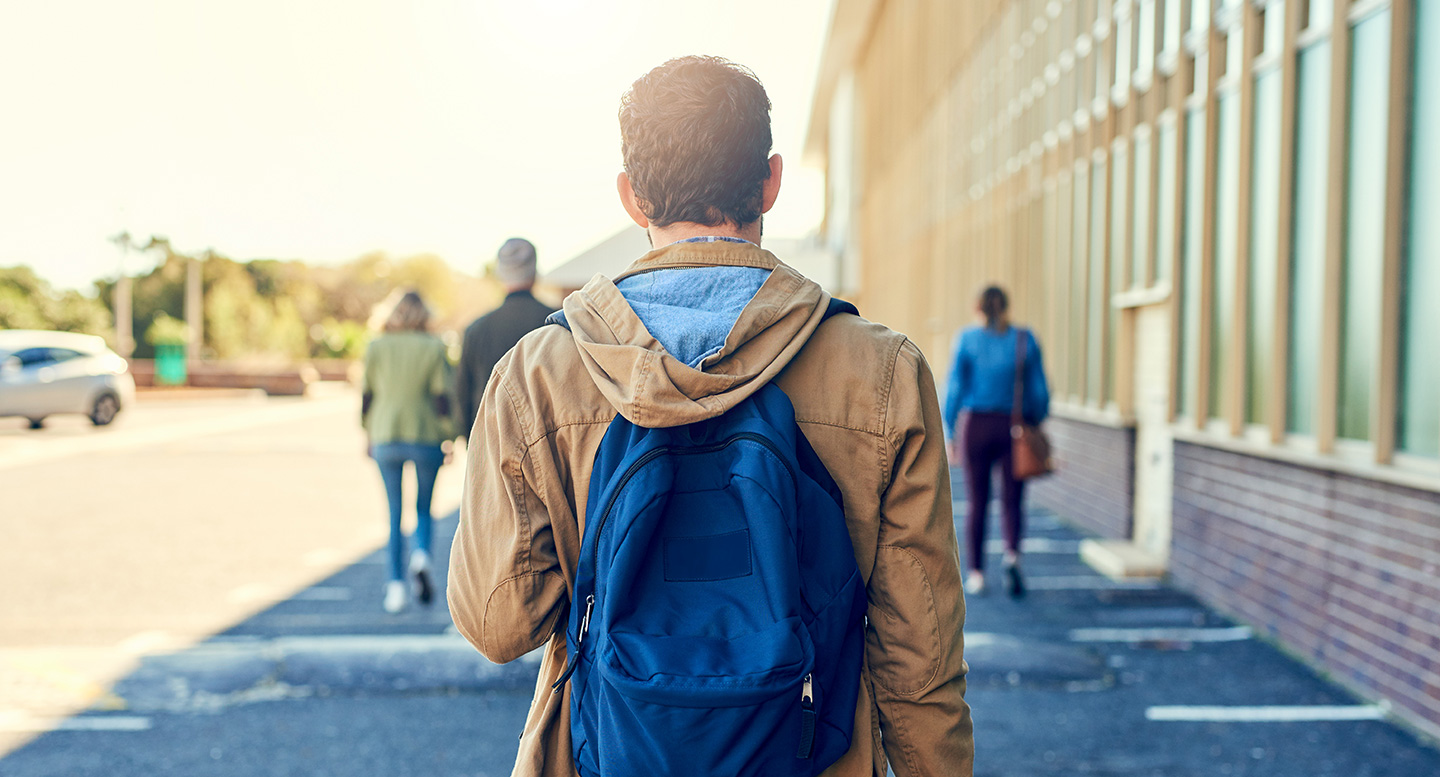 From the ancient Egyptians to the father of medicine Hippocrates, people have been pondering the same question about the origins of asthma for millennia. We've worked out a lot about managing the symptoms, but do we really know where asthma comes from – and why so many of us are getting it?

The ancient Greeks were the ones to coin the word "asthma", referring to laborious breathing or panting, but it's thought that people have been suffering from similar respiratory conditions as far back as 2600BC. This means that shortness of breath and inflamed airways are by no means a new phenomenon.1
So if people have been noticing that certain things make them "wheezy" for literally thousands of years, do we actually know why some people get asthma and some don't?
A treatable mystery
According to the European Respiratory Society, the number of people diagnosed with asthma in Western Europe has doubled in the last ten years, which might mean there's a link between developing asthma and living in cities.2
However, more and more people in developing countries are also finding out that they have asthma, and all in all, there doesn't seem to be a strong enough pattern to give us all the answers to the mysteries of asthma's distribution. What we do know is that asthma remains one of the most common diseases in the world – and it's on the rise.
On the plus side, as more people are getting an asthma diagnosis, more people are also finding out that they can seek advice on their symptoms and get the right medication.
Is it inherited?
You might have noticed that asthma tends to run in families. However, it's not a foregone conclusion that if your parents have it you will get it too. One thing we suspect about asthma is that contributing factors are likely to be both genetic and environmental.3,4
Adult asthma most commonly originates in childhood and has something to do with you developing a sensitivity to common inhaled allergens like dust mites, pollens and pets. Asthma is also common amongst children, and some find their symptoms disappear in adulthood. However, while you can control the symptoms, the sensitivity remains for life.4
Did something trigger my asthma?
While different illnesses, viruses or infections can be a factor in getting adult onset asthma, lifestyle choices like smoking don't necessarily cause it. Nevertheless, you may find that inhaling any foreign substance can exacerbate symptoms if you have an underlying condition.4
In a nutshell, the complex mix between your genes and your environment is thought to be what might spark your susceptibility – yet even these factors are highly variable and difficult to predict.
What else do we know?
While we may not have all the answers about where your asthma came from, modern medicine provides a vast array of options when it comes to managing your symptoms, from bronchodilators to alleviate sudden attacks, to inhaled steroids that manage inflammation over the long term. This means it's totally possible to live a normal and healthy life with your asthma.
So, is it a miracle that we can manage this complex condition effectively, despite not entirely understanding why we have it? Not really. We may only recently have developed the ability to peer into our own DNA, but we've spent already 5,000 years working out how to treat our asthma symptoms!
By Sarah Hudson
Photo by iStock
Date of preparation: April 2021 / EASYH-760(1)
If you get any side effects, talk to your doctor, pharmacist or nurse. This includes any possible side effects not listed in the package leaflet. You can also report side effects directly via the Health Products Regulatory Authority (HPRA) website: www.hpra.ie or email medsafety@hpra.ie

References:
Orion is a globally operating Finnish pharmaceutical company - a builder of well-being for more than 100 years. Orion develops, manufactures and markets human and veterinary pharmaceuticals and active pharmaceutical ingredients. Respiratory diseases are one of Orion's core therapy areas. Orion's net sales in 2018 amounted to EUR 977 million and the company had about 3,200 employees. Orion's A and B shares are listed on Nasdaq Helsinki.®
As a forward-looking pharmaceutical company, Orion continues to invest in research and development of treatment options for people with asthma and COPD. The focus is on safety and quality in each step of the product life cycle while taking care of the environment. Sustainability is entwined in the whole process from R&D through manufacturing. It is also required of Orion's providers. Orion is committed to keeping the best possible control of the environmental impacts of their own factories by reducing energy consumption and the impact of their waste waters, among others, and is making good progress in that regard. Orion works to ensure that suppliers have procedures in place to control and reduce their own environmental impacts as well. All aspects of sustainability - social, economic and environmental - are carefully considered in the whole product life cycle, including patient use and the disposal of old inhalers.