Eco-salon brings relief for asthmatic hairdresser
Eco-salon brings relief for asthmatic hairdresser
Health | 21/08/2022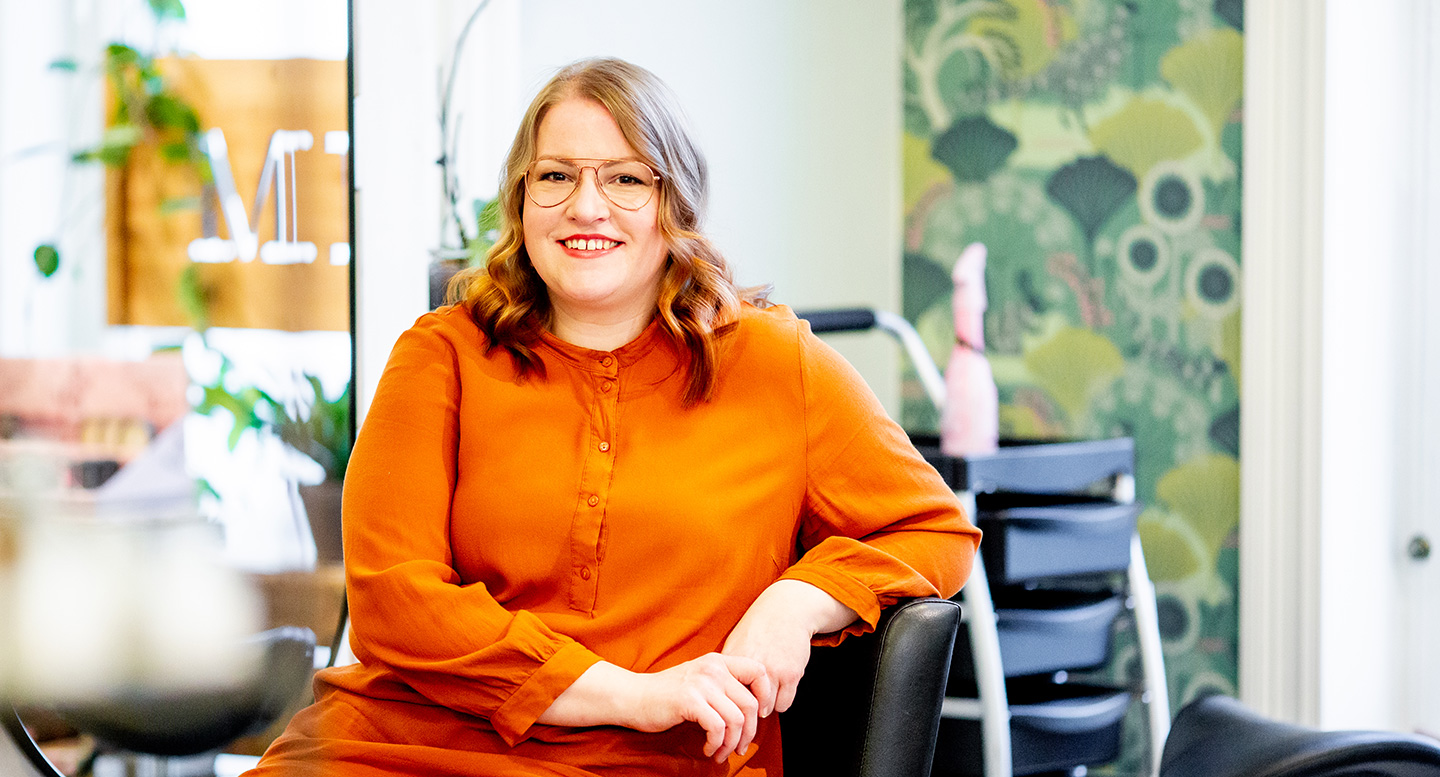 Preventable chemical exposure poses an asthma risk in many occupations. One is hairdressing, where many salon workers become sensitized to substitutable synthetics. Asthmatic Outi Sinimäki-Laaksonen was able to stay in the job she loves by opening her own organic salon.
Outi Sinimäki-Laaksonen noticed the first signs of airway irritation back in hairdressing school. "Whenever I inhaled chemical fumes, I had to step back and turn my head away."
After soldiering through persistent colds, coughs and bouts of flu, she graduated in 2001. Unaware her health was in jeopardy, she began working in a salon, where she developed a chemical allergy that eventually morphed into full-blown asthma. The worst triggers were toluene and ammonia, which aggravated the irritant effects of other agents.
"Exposure to these chemicals is hazardous because they accumulate in your system. Immunotherapy doesn't work with chemical allergies and asthma, so there's no miracle cure," she explains.
Flu symptoms point to asthma
After seeking medical help for a nagging cold, Sinimäki-Laaksonen was diagnosed with asthma in 2003, which at first seemed a death knell for her career, but a stroke of good fortune intervened. "I ran into a colleague on the bus who told me about her ammonia-free salon. I ended up switching workplaces instead of giving up hairdressing altogether."
Armed with new awareness, Sinimäki-Laaksonen began exploring exactly what chemicals are used in professional salon products. "Nobody talked about these things in hairdressing school. Even with ammonia out of the picture, my airways were still irritated by strong fragrances – it's hard to escape all chemicals in a salon. Gradually my symptoms subsided, and my medication was adjusted accordingly."
Developing an allergy can be a huge financial liability for a new salon entrepreneur, especially if it means having to change jobs. "If you're just starting out, you don't necessarily have the insurance or financial buffers to cover you," she reveals.
Sinimäki-Laaksonen began her entrepreneurial career renting a chair in her mother's hair salon. She eventually returned to her mum's salon, but only after taking special precautions. "I made sure I worked only with products I tolerate, and luckily the space was big enough for me to work behind a partition. Not everyone is so lucky."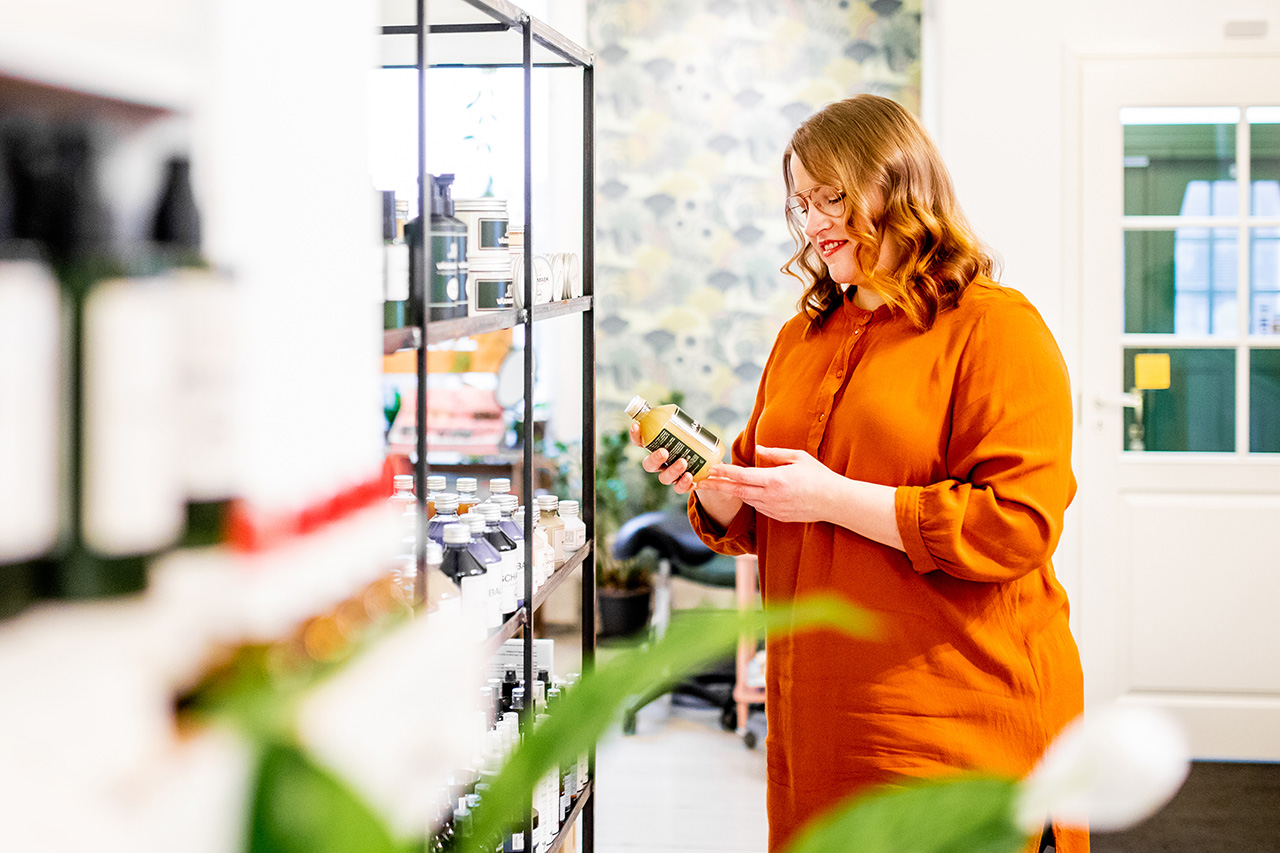 If you suffer from an occupational respiratory problem, take your symptoms seriously, advises eco-salon owner Outi Sinimäki-Laaksonen: "See a doctor and find out the cause. If it's chemical exposure, switch to safer alternatives."
All-natural fresh start
The financial crisis hit directly after Sinimäki-Laaksonen's second maternity leave. With business on the slow side, she had plenty of time for research. "I found out what training I needed to qualify as an organic hairdresser."
In 2012, her chemical-free dream finally came true.
Today Sinimäki-Laaksonen runs her own organic hair salon in the city of Vaasa in Finland. An eco-certificate hangs on the wall of the old wooden building, where natural ventilation keeps the air fresh and easy to breathe.
She has noted that many younger salon workers and customers are growing more health-conscious and insisting on safer products.
"I think it's great that botanical hair dyes are finding widespread acceptance."
She hastens to points out that "eco" doesn't necessarily mean the same thing as "allergen-free". Herbal hair dyes and botanical treatments can trigger allergic reactions just like synthetics can. Organic hair treatments offer no guarantee of safety if customers are unaware of all the allergies they might have.
"Luckily I'm safe using synthetic-free products and I don't have to give up the job I love."


Date of preparation: August 2022 / EASYH- 2561
Text: Johanna Paasikangas
Photos: Krista Luoma
If you get any side effects, talk to your doctor, pharmacist or nurse. This includes any possible side effects not listed in the package leaflet. You can also report side effects directly via the Health Products Regulatory Authority (HPRA) website: www.hpra.ie or email medsafety@hpra.ie
Orion invests in research and development of treatment options for people with asthma and COPD while also developing the design and usability of the Easyhaler® inhaler device platform. The focus is on safety and quality in each step of the product life cycle while taking care of the environment. All aspects of sustainability - social, economic and environmental - are carefully considered in the whole product life cycle. Sustainability is entwined in the whole process from R&D through manufacturing, including patient use and the disposal of old inhalers.