Enjoy your summer free of asthma symptoms
Enjoy your summer free of asthma symptoms
Health | 21/11/2022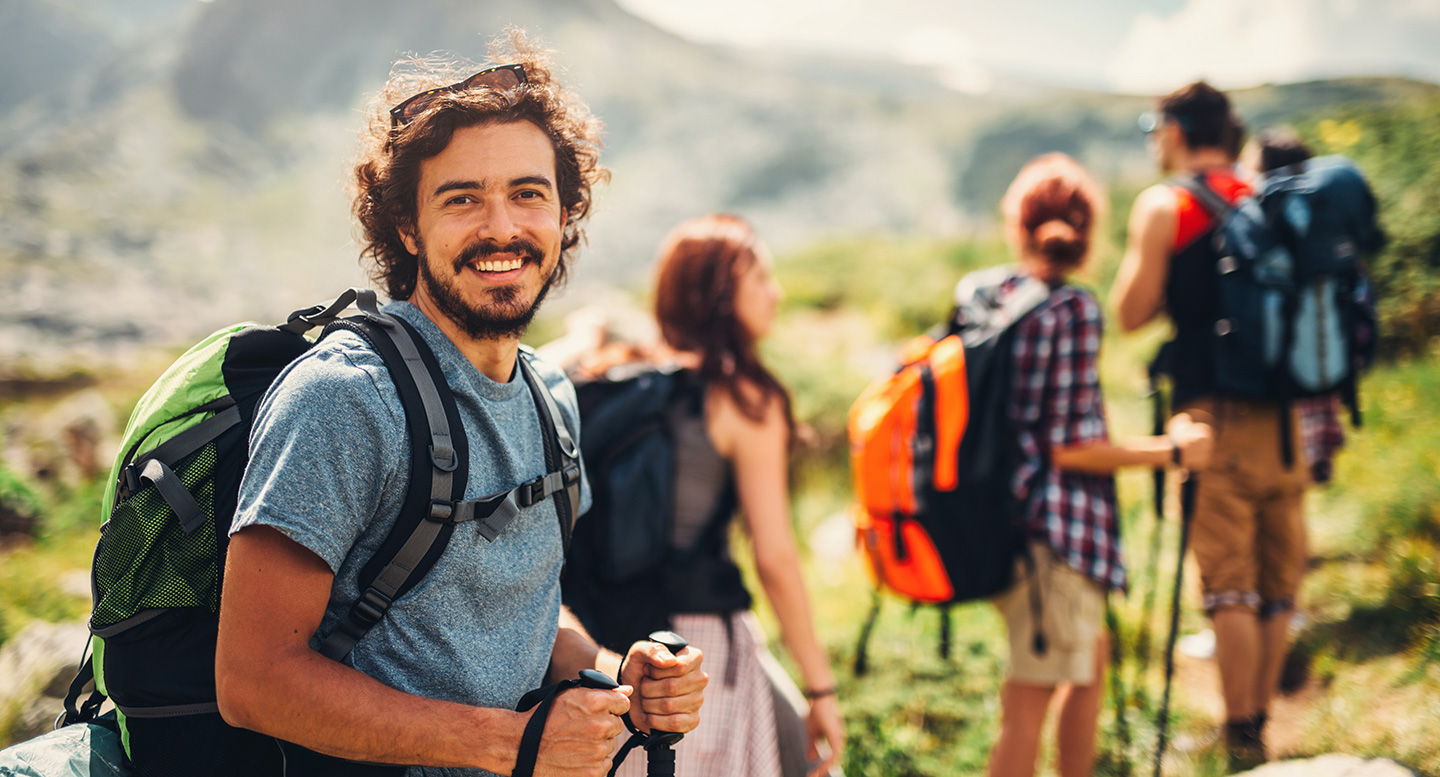 Summer for everyone brings the freedom to be outdoors, playing sports, dining al fresco or just breathing in the fresh air. For people with asthma and COPD, it is probably your favourite season. But if you have a tendency towards allergic asthma, it may make sense to plan ahead.
"People with Asthma and COPD feel best in moderately humid and warm weather," says Dr Paula Kauppi, Chief Specialist at the Helsinki Skin and Allergy Hospital, "so depending where you live, summer may be a very welcome time."
Certainly, the arrival of summer means often also saying goodbye to all those colds and flu, the main asthma triggers of the colder seasons. More time outdoors usually also means more exercise and less exposure to indoor allergens.
"Everyone should be outside enjoying themselves in summer. The trick is to take the right precautions," says Dr.Kauppi.
Managing Allergic Asthma
With some asthmatics, agents like pollen or dust that trigger allergic symptoms, can also bring asthma flare ups. This is called allergic asthma or allergy-induced asthma.
"Know the things that can trigger your allergy and asthma and learn how to limit your exposure to them," Dr Kauppi advises.
If air pollution is your trigger and you live in a congested area, hot, overcast days can trap pollution closer to the ground by afternoon, and breathing it in could have unwanted effects.
Summer afternoon storms are also known to stir up dust allergens and pollen, so time your long walks or other outdoor activities for morning or later in the evening, or plan instead to exercise indoors.
Smart Travelling
Planning ahead also applies to your summer holiday. If you're going somewhere hotter and drier than you're used to, consider checking conditions like the pollen count and average temperatures in advance.
"And do take all your asthma and allergy medications along with you, too," Dr Kauppi urges. "That means asthma drugs, antihistamines, nose sprays and eye drops." Dr Kauppi also advises people with COPD traveling to a hotter climate than usual, to be mindful of the sun during the hottest parts of the day, and to avoid the possibility of any heat-induced, blood pressure or heart related issues.
Monitor your Meds
"Please don't wait until you already have symptoms to begin taking your allergy medication," counsels Dr Kauppi. "And if you use seasonal asthma medication, start taking it at least two weeks before the trip."
Learn the signs that your asthma may be flaring up —and know what to do when it does. Take your reliever medication in case of shortness of breath, wheezing or coughing, and carry it with you wherever you go.
In particular, if you're going camping with no easy or quick access to care, you will want to have your medication stored safely out of direct sunlight, and away from water if you have a dry powder inhaler. It might be wise to check in with your doctor beforehand. If you need your reliever inhaler frequently, there might be cause to update your current medication plan.
Happy and Healthy
Dr Kauppi encourages everyone to work for good health, taking light, regular exercise and eating a balanced diet. "We all need to keep hydrated in the heat as well," she says, "as there are some links between dry air passages and symptoms."
But most importantly Dr.Kauppi enthuses, "Let your lifestyle uplift you, and do whatever's possible to enjoy life to the fullest." She adds that her favourite mantra is: "Support your health not your disease."
By Laurel Colless
Photo by iStock
Was this article helpful?
If you get any side effects, talk to your doctor, pharmacist or nurse. This includes any possible side effects not listed in the package leaflet. You can also report side effects directly via the yellow card scheme at www.mhra.gov.uk/yellowcard.
By reporting side effects you can help provide more information on the safety of this medicine.
August 2023/RESP-825(1)a(1)
Orion is a globally operating Finnish pharmaceutical company - a builder of well-being for more than 100 years. Orion develops, manufactures and markets human and veterinary pharmaceuticals and active pharmaceutical ingredients. Respiratory diseases are one of Orion's core therapy areas. Orion's net sales in 2018 amounted to EUR 977 million and the company had about 3,200 employees. Orion's A and B shares are listed on Nasdaq Helsinki.®
As a forward-looking pharmaceutical company, Orion continues to invest in research and development of treatment options for people with asthma and COPD. The focus is on safety and quality in each step of the product life cycle while taking care of the environment. Sustainability is entwined in the whole process from R&D through manufacturing. It is also required of Orion's providers. Orion is committed to keeping the best possible control of the environmental impacts of their own factories by reducing energy consumption and the impact of their waste waters, among others, and is making good progress in that regard. Orion works to ensure that suppliers have procedures in place to control and reduce their own environmental impacts as well. All aspects of sustainability - social, economic and environmental - are carefully considered in the whole product life cycle, including patient use and the disposal of old inhalers.