Bufomix Easyhaler® (budesonide / formoterol fumarate dihydrate)
Bufomix Easyhaler® (budesonide / formoterol fumarate dihydrate)
Product info | 17/06/2020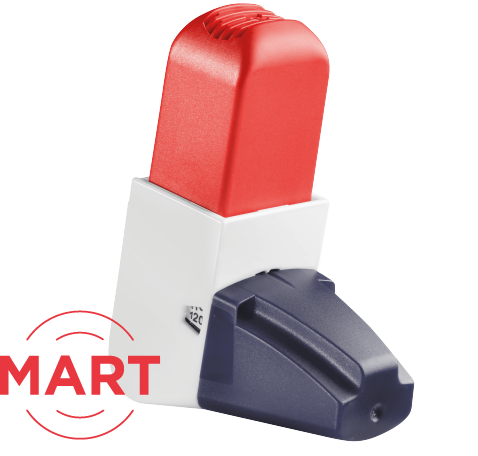 BUFOMIX EASYHALER®
Full prescribing information available here
MAINTAIN AND RELIEVE WITH BUFOMIX EASYHALER®
BUFOMIX EASYHALER®
Budesonide/formoterol fumarate dihydrate
Strengths: 80/4.5mcg, 160/4.5mcg, and 320/9mcg.
INDICATIONS1
80/4.5 & 160/4.5: Maintenance and reliever therapy (MART) for adults and adolescents (≥ 12 years) with inadequate asthma control and frequent need of reliever medication.
All strengths: Maintenance therapy for asthmatic adults and adolescents (≥ 12 years).
80/4.5: Maintenance therapy for asthmatic children (≥ 6 years).
160/4.5 & 320/9: Symptomatic treatment of adult COPD patients with a history of repeated exacerbations despite bronchodilator therapy.
Bufomix Easyhaler is not intended for the initial management of asthma
CONSISTENT DOSING EVEN WITH LOW PATIENT INHALATION FLOW
Bufomix Easyhaler provides more accurate and consistent dose delivery than the reference dry powder inhaler – across different patient inhalation flow rates (P<0.001, Figure 1). The dose delivery remains consistent throughout the inhaler lifespan, and is not affected by environmental stress, such as moisture, dropping, vibration, or repeated freeze-thaw cycles.2 Easyhaler ensures accurate and consistent dosing, starting from a peak inspiratory flow (PIF) of 30 L/min.2,3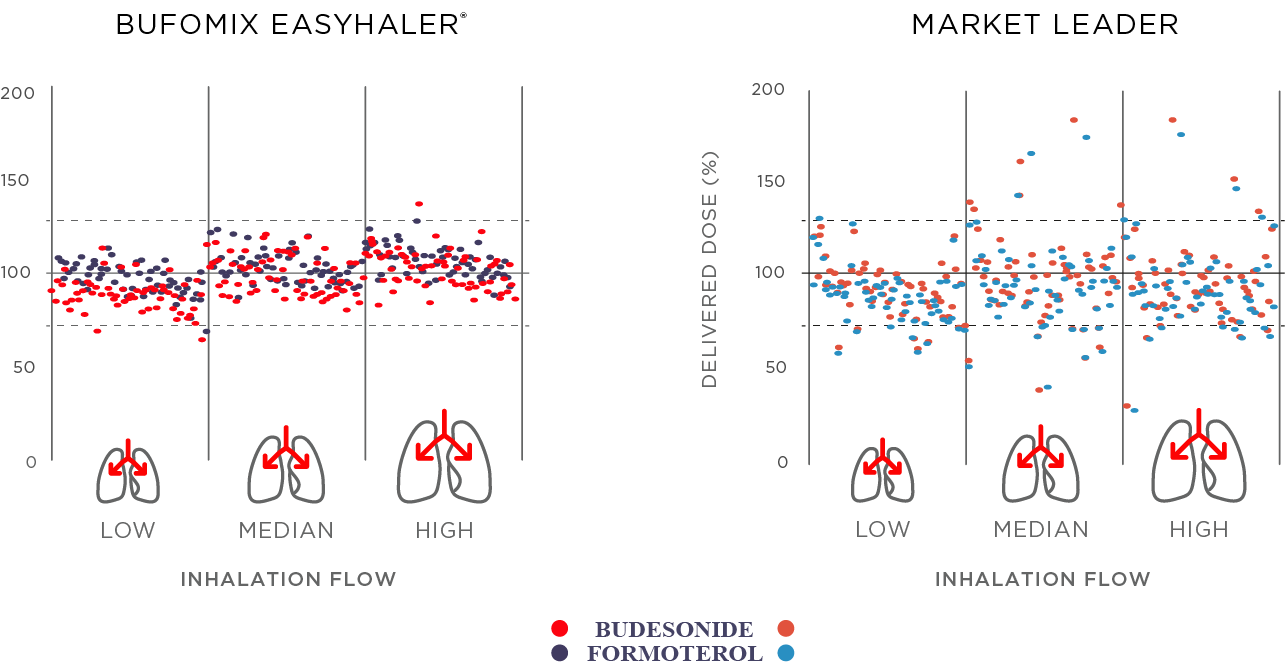 Figure 1. Bufomix Easyhaler® offers consistent dosing even with low patient inhalation flow.2
EXPERIENCING LIFE WITH FEWER SYMPTOMS
Bufomix Easyhaler significantly improves asthma- and COPD-related quality of life (mini-AQLQ, mMRC dyspnea scale, P<0.001).4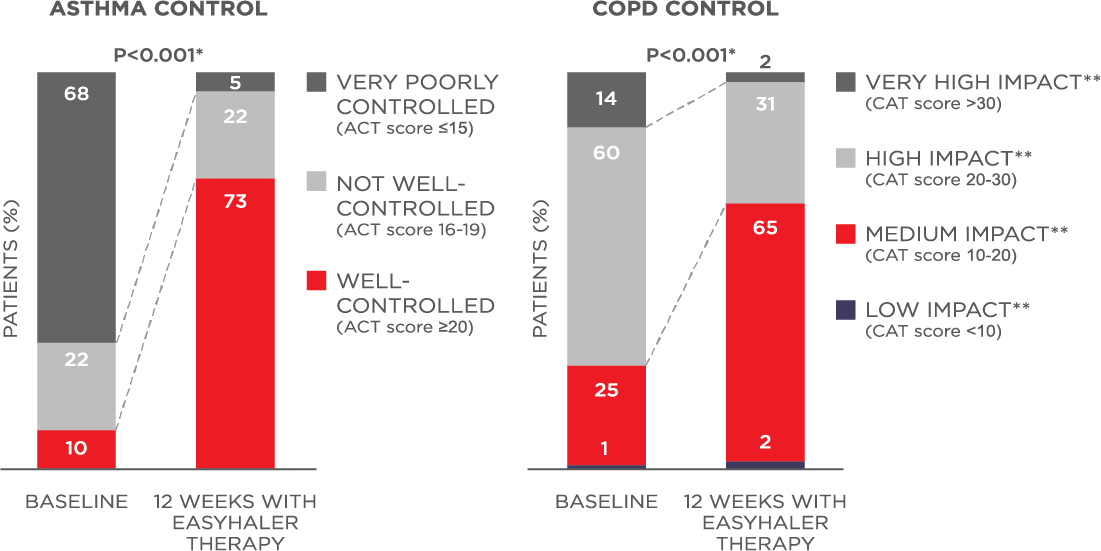 Figure 2. Bufomix Easyhaler® combination therapy improves asthma and COPD control.
N (total) = 1498 patients (621 with asthma, 778 with COPD, and 99 with asthma-COPD overlap.
*P<0.001 for average ACT and CAT score.
**Impact of COPD symptoms on everyday life.
Patients received 12 weeks of Bufomix Easyhaler therapy.4
COMPREHENSIVE CARE – IMPROVED ASTHMA CONTROL
Bufomix Easyhaler combines both maintenance and reliever therapies (MART) within a single inhaler device. Patients treated with budesonide/formoterol MART experience less asthma exacerbations compared to those receiving fixed-dose therapy in individual devices with as-needed terbutaline or formoterol (P<0.0001).1,6
BUFOMIX EASYHALER® – MART1
FOR ADULT AND ADOLSCENT PATIENTS WITH:
inadequate asthma control and in frequent need of reliever medication
prior asthma exacerbations requiring medical intervention.
MART STRENGTHS:
BUFOMIX Easyhaler 80/4.5 mcg
BUFOMIX Easyhaler 160/4.5 mcg

Date of preparation: May 2022 / EASYH-765(1)
References:
Budesonide/formoterol Easyhaler® 80/4.5, 160/4.5, and 320/9 mcg. SmPC. Orion Pharma.
Haikarainen J, Selroos O, Löytänä T, Metsärinne S, Happonen A, Rytila P. Budesonide/Formoterol Easyhaler®: Performance under simulated real-life conditions. Pulm Ther 2017;3:125–38.
Ghosh S, Ohar J, Drummond M. Peak inspiratory flow rate in chronic obstructive pulmonary disease: implications for dry powder inhalers. J Aerosol Pulm Drug Deliv 2017;30(6):381–87.
Tamási L, Szilasi M, Gálffy G. Clinical effectiveness of budesonide/formoterol fumarate Easyhaler® for patients with poorly controlled obstructive airway disease: a real-world study of patient-reported outcomes. Adv Ther 2018;35(8):1140–52.
Piroźyński M, Hantulik P, Almgren-Rachtan A, Chudek J. Evaluation of the efficiency of single-inhaler combination therapy with budesonide/formoterol fumarate in patients with bronchial asthma in daily clinical practice. Adv Ther 2017;34(12):2648–60.
Rabe K, Atienza T, Magyar P, Larsson P, Jorup C, Lalloo U. Effect of budesonide in combination with formoterol for reliever therapy in asthma exacerbations: a randomised controlled, double-blind study. Lancet 2006;368(9537):744–53.
Orion is a globally operating Finnish pharmaceutical company - a builder of well-being for more than 100 years. Orion develops, manufactures and markets human and veterinary pharmaceuticals and active pharmaceutical ingredients. Respiratory diseases are one of Orion's core therapy areas. Orion's net sales in 2018 amounted to EUR 977 million and the company had about 3,200 employees. Orion's A and B shares are listed on Nasdaq Helsinki.® ®

As a forward-looking pharmaceutical company, Orion continues to invest in research and development of treatment options for people with asthma and COPD. The focus is on safety and quality in each step of the product life cycle while taking care of the environment. Sustainability is entwined in the whole process from R&D through manufacturing. It is also required of Orion's providers. Orion is committed to keeping the best possible control of the environmental impacts of their own factories by reducing energy consumption and the impact of their waste waters, among others, and is making good progress in that regard. Orion works to ensure that suppliers have procedures in place to control and reduce their own environmental impacts as well. All aspects of sustainability - social, economic and environmental - are carefully considered in the whole product life cycle, including patient use and the disposal of old inhalers.