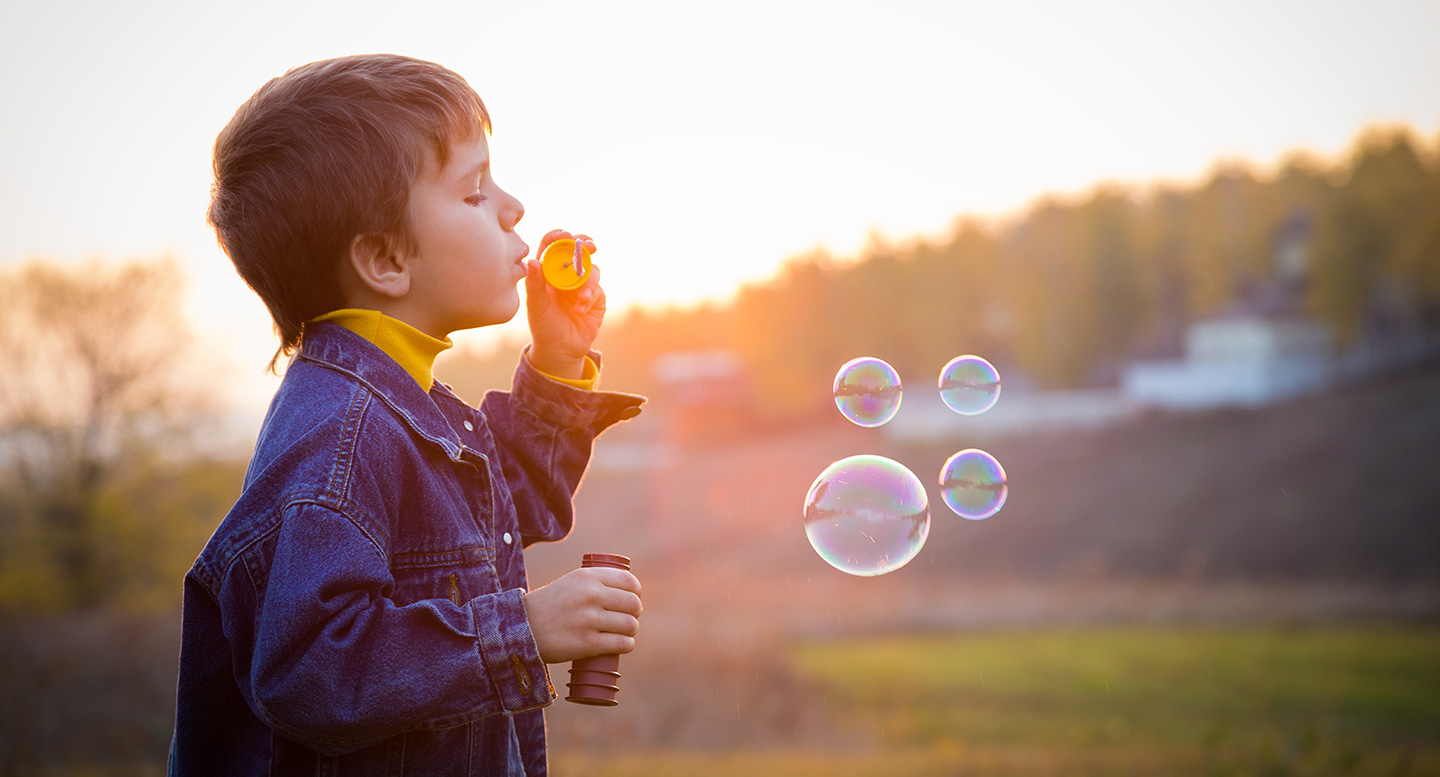 Is your child wheezing or coughing more than usual or complaining of a tight chest during play? It may just be a cough or a sniffle, or it could mark the onset of childhood asthma. How can you be sure? And what would having asthma mean for your child's day-to-day life?
First, if your child is diagnosed with asthma, please remember that you're not alone. Asthma is one of the most common chronic diseases affecting children. Nearly 10 per cent of children living in a European Union country have been diagnosed with some form of asthma. Although asthma is classified as a chronic disease, in most cases it can be kept very well in check.
Asthma is a condition that causes airways to narrow and swell and produce extra mucus when exposed to what are known asthma triggers – breathing infections like a common cold, contact with various allergens like dust, pollen or pet hair, exercise, inhaling cold air or even air pollution.
Because children have smaller airways than adults, even small amounts of swelling can block the flow of air making breathing difficult. And, of course, children can't easily tell us what they are feeling, so they should be monitored carefully for symptoms.
What are the most common asthma symptoms to look for?
One of the most common symptoms in children in early asthma is a chronic cough or a night cough. Your child might also avoid exercise for fear of being out of breath.
You know your child better than anyone, so watch for any changes in breathing or exercise habits that seem unusual. Children with asthma might say, 'I have a tummy ache when I breathe' or 'My chest feels funny when I cough'. You might also hear a high whistling sound when they are out of breath.
Asthma can be a serious illness if it's not treated and controlled. If your child suddenly has difficulty drawing breath, you might need to seek emergency care. Severe symptoms include increased heartbeat, sweating, widening of nostrils, or a sucking in of the chest and sides as the child tries to breathe.
But even in the absence of extreme symptoms, there's no harm in seeing a doctor. Early treatment can help control asthma symptoms. Before your visit, it's worth jotting down a few notes about the symptoms and when they typically occur. This will help with the diagnosis. The doctor may also conduct a so-called asthma test, a spirometry, to measure lung function. Other tests might be needed as well, such as oscillometry in young children, PEF or an exercise test.
How will asthma impact your child's quality of life?
Some parents worry that if their asthmatic child becomes too emotional, it will trigger an attack. But there's little formal research to support this and with a daily asthma medication plan, there's no reason your child can't safely experience the whole range of childhood emotions, and even fast running games. In fact, the better fitness a child can get through exercise, the better asthma control they will have.
Childhood asthma can be managed with a regular controller medication – typically inhaled steroids. Rescue medication with inhaled bronchodilators helps to ease the symptoms.
If play is the work of childhood, then all children should be able to participate to the fullest. A correct diagnosis combined with the right asthma plan can make the difference for your child between being a spectator or an active partaker of all the fun and games of a good childhood.
By Laurel Colless
Photo by iStock
READ MORE:
Tips for teachers: How to support children with asthma at school
How to spot signs that a child's asthma is not under control
5 Common childhood asthma myths
References:
Global Initiative for Asthma. (2019). Global Strategy for Asthma Management and Prevention: https://ginasthma.org/wp-content/uploads/2019/06/GINA-2019-main-report-June-2019-wms.pdf
National and regional asthma programmes in Europe (2015). Olof Selroos, Maciej Kupczyk, Piotr Kuna, Piotr Łacwik, Jean Bousquet, David Brennan, Susanna Palkonen, Javier Contreras, Mark FitzGerald, Gunilla Hedlin, Sebastian L. Johnston, Renaud Louis, Leanne Metcalf, Samantha Walker, Antonio Moreno-Galdó, Nikolaos G. Papadopoulos, José Rosado-Pinto, Pippa Powell, Tari Haahtela. European Respiratory Review Sep 2015, 24 (137) 474-483; https://err.ersjournals.com/content/24/137/474
Active play exercise intervention in children with asthma: a pilot study (2016). Thomas Westergren, Liv Fegran,Tonje Nilsen, Kristin Haraldstad Ole Bjørn Kittang,and Sveinung Berntsen. https://www.ncbi.nlm.nih.gov/pmc/articles/PMC4716232/
---
Orion Corporation is a globally operating Finnish pharmaceutical company. We develop, manufacture and market human and veterinary pharmaceuticals and active pharmaceutical ingredients. The dry powder inhaler developed at Orion is in the core of our respiratory therapy area.