Having a video call with your doctor about asthma? – what to know
Having a video call with your doctor about asthma? – what to know
Facts | 3/22/2022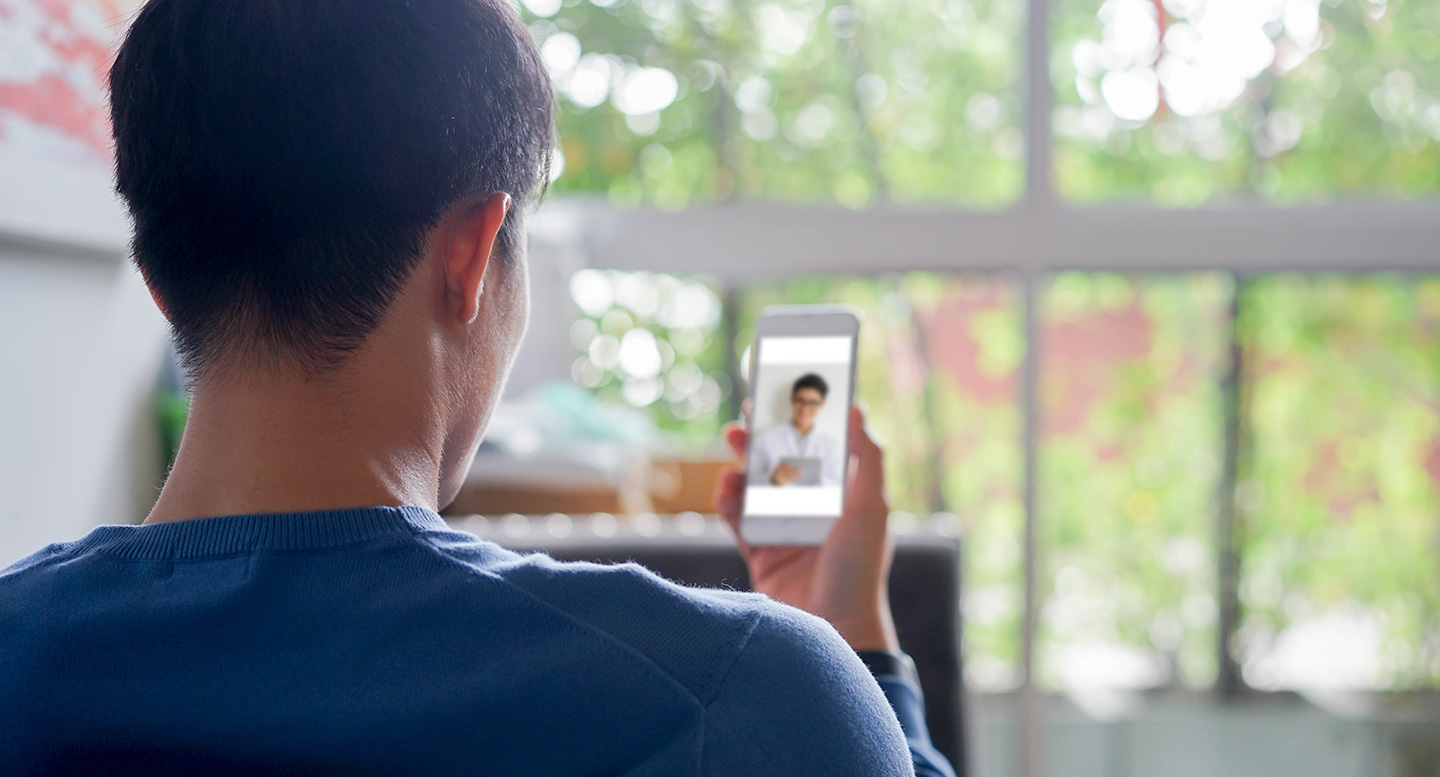 If you have asthma, does it make sense to see your doctor via a remote appointment? The global COVID-19 pandemic has boosted the number of virtual appointments used in healthcare – but can you get a sufficient level of care online? We talked with Dr. Annette Kainu, who is one of the pioneers in the field in Finland.
Popularity of "virtual clinics" has skyrocketed as patients use video calls, chat and regular phone calls to communicate with healthcare professionals. Annette Kainu, Specialist in Respiratory Medicine and Allergy based in Finland, is of the opinion that any method is a good one, as long as the patient feels comfortable using it.
"It is important that the patient gets to choose. For example, if the patient is very nervous about doing a video call or has a poor internet connection, it's probably not a good idea," she says. "Focus on why you are having the consultation, not on how."
Even before the coronavirus pandemic, remote appointments were available for specialist consultations in Finland. As the pandemic and its restrictions set in, remote services became even more popular and grew over ten-fold almost overnight.
"We had to transform the system in a big way, very fast indeed – and it has worked out very well," says Kainu who headed the Digital Health operations at Terveystalo, Finland's largest healthcare service company, for three years before going independent.
Currently, Kainu reports seeing hundreds of patients remotely every month.
"Most patients like remote appointments and prefer to continue using them after their first try. Despite this, physical visits must always remain an alternative."
Furthermore, if you have missed your asthma/COPD controls due to the pandemic – and feel anxious about physical appointments – the remote doctor may be just the thing for you. It can be a good idea to contact your healthcare clinic and find out availability of remote appointments.
Video works best
According to Kainu, the dedicated video platforms perform best: there's a lot a trained doctor can tell from observing the way the patient is speaking and gesturing. Seeing one another and having eye contact also enforces trust and rapport. Additionally, the doctor can demonstrate things on video and share their screen or documents using the remote platform.
The secret to an effective remote appointment is being prepared and asking good questions. Since the doctor can't observe you in close proximity, (s)he needs to be extra attentive on asking and not assuming.
"The doctor has to be very sensitive to what the patient is saying and not saying, and (s)he needs to pay attention to asking follow-up questions," Kainu says.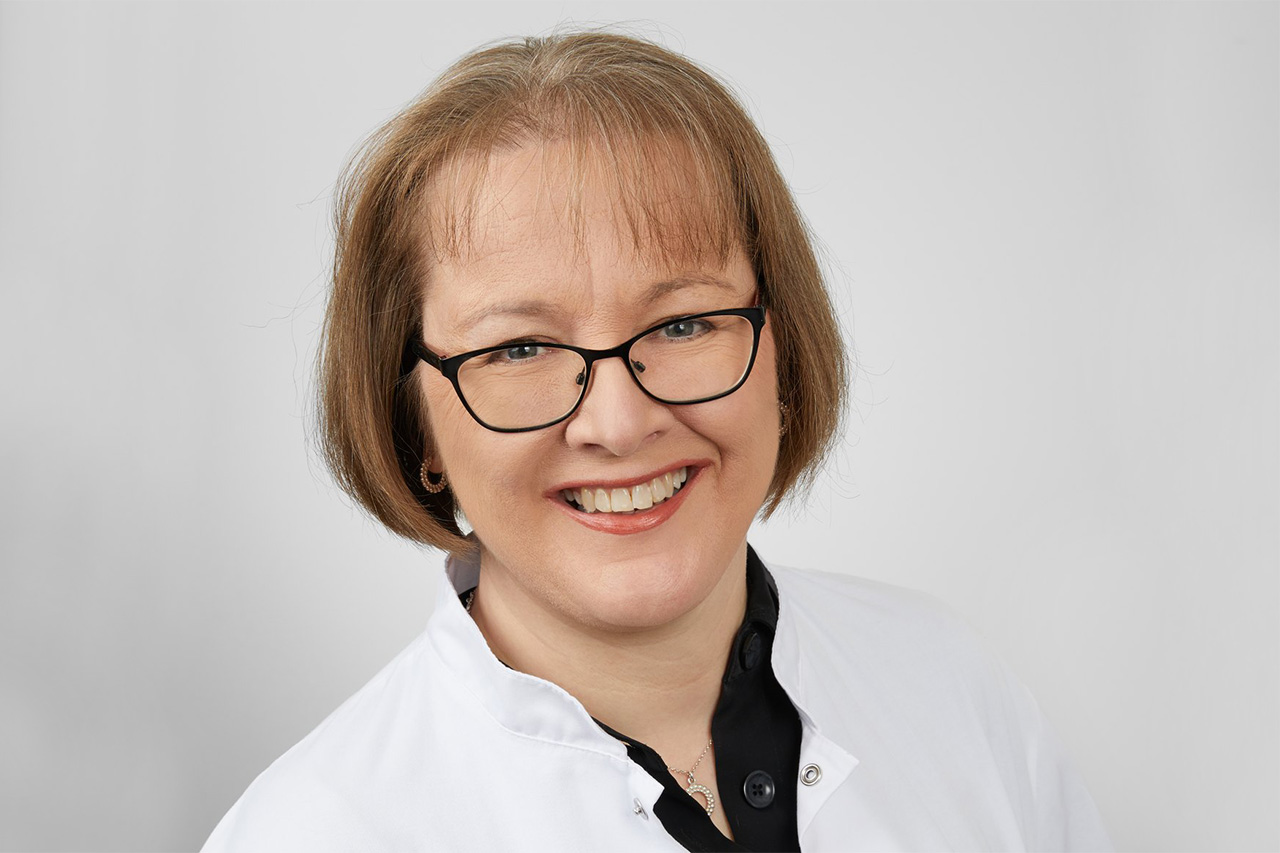 Annette Kainu, Specialist in Respiratory Medicine and Allergy. Photo by Mikko Mäntyniemi
Digital health care is here to stay
Kainu is convinced that remote appointments can provide the same kind of high-level healthcare as regular, physical visits to the doctor.
"This is not a substitute service, this a genuine service that offers real, impactful treatment," she says.
Remote appointments take just as much time as the physical visits, since all the same issues are covered as one would during a regular appointment. This means checking the medication use, asthma symptoms, need for rescue medication, possible exacerbations, and ER visits or hospitalisations.
Many service providers also enable the patient to log their symptoms on a digital care path and use remote devices for lung function monitoring between visits.
Time to head to the clinic?
Still, Annette Kainu points out that sometimes a physical visit is simply a must. If you have asthma and suffer from sudden symptoms – say, shortness of breath – or your general condition quickly deteriorates, it is time to get to that physical appointment or even contact emergency services if you are experiencing severe symptoms.
"In an acute situation like that, you do need to see the doctor in person for a full diagnostic check-up with the possibility to also administer medication," Kainu says.
Six tips for your remote appointment
Follow the instructions from your healthcare provider on how to set up the remote connection – for example video or chat. With video visits, it is usually possible to test the connection and the use of microphone and earphones well in advance.
Prepare for the visit by completing any eventual prescribed tests, e.g., PEF monitoring, spirometry, or other laboratory tests and symptom questionnaires like the Asthma Test before the appointment.
Decide where you're going to be during your remote appointment. Try to avoid distractions and maintain privacy so that you can talk freely with the doctor even on sensitive matters.
Most remote visits require you to sign in, so it is advisable to get online on time to handle the technical issues. If you are having a remote visit using your mobile phone or laptop, make sure you have an adequate battery level for the appointment.
Be prepared to tell the doctor about your symptoms and how they change, about the used medication and its impact, and about the implementation of self-care. It is also a good idea to write down any questions or concerns you might have so you can refer to your notes during the remote visit.
Remember that the remote appointment is a two-way street: interact with your doctor and ask him/her if there's something on your mind or if you don't understand the treatment or follow-up instructions. Many patients also feel it is easier to ask advice on sensitive or simply unclear issues during a remote visit, since the encounter is felt to happen on more equal terms. If you are uncertain if you understood the answers or instructions given, just ask!
By Sami Anteroinen
Photos by iStock
---
Orion Corporation is a globally operating Finnish pharmaceutical company. We develop, manufacture and market human and veterinary pharmaceuticals and active pharmaceutical ingredients. The dry powder inhaler developed at Orion is in the core of our respiratory therapy area.