Blogger Karoliina Pentikäinen shares life as an asthmatic in the times of pandemic
Blogger Karoliina Pentikäinen shares life as an asthmatic in the times of pandemic
Health | 1/19/2022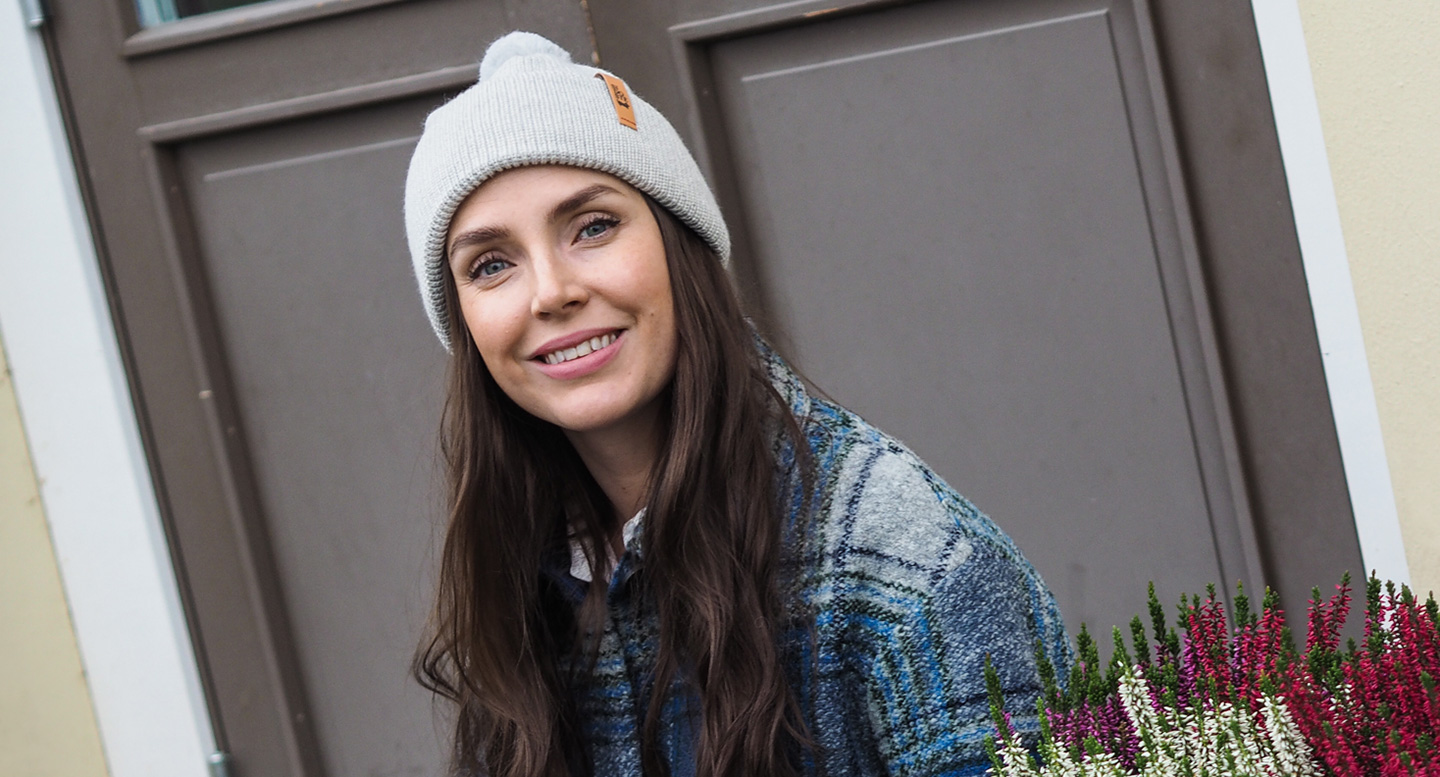 Being an asthmatic can be stressful but influencer Karoliina Pentikäinen has decided not to worry. Caring for her asthma is as important as ever.
Finnish influencer and marketing manager Karoliina Pentikäinen was diagnosed with asthma when she was eight years old, and she has learned to live with it. At the start of the coronavirus pandemic she discovered that she was considered being at a risk but it didn't make her too worried.
"I tend not to worry about things in advance. I don't have time for it because my life is so hectic," she says.
Last year, before vaccinations were a reality, both her parents caught the coronavirus and were hospitalized. Her father was taken to the intensive care unit where he was sedated and mechanically ventilated for a week. He survived but it made Pentikäinen understand that nobody is safe.
"It's easy to think that bad stuff only happens to other people but it can happen to anyone. My father is under 60, he exercises, and has healthy habits. I'm glad that I have now been vaccinated three times."
Taking medication has become routine
A mother of three, 36 years old Pentikäinen lives in Tampere. She has written about her journey with asthma in her popular Kolmistaan blog. Pentikäinen says that she doesn't remember life before asthma, and that she is used to taking care of herself and her condition.
"Taking my medication regularly has become a routine. When my asthma is in control, I forget that I even have it because it doesn't affect my life in any way," she says.
Sometimes her asthma symptoms worsen, especially if she catches a flu. When this happens, she adjusts her medication as agreed with her doctor. If her symptoms get really bad, she takes oral corticosteroids.
You can live well with asthma
Luckily Pentikäinen has asthma attacks only few and far between, and most of the time she leads a normal, symptom-free life. It has been months since her last serious asthma episode.
The pandemic is not over yet but Pentikäinen doesn't feel like she has had to give up anything too important because of it. She follows the official recommendations and restrictions, and takes protective measures in her daily life. She wears a face mask even though it can feel quite unpleasant because of her condition.
Going forward she wishes that people would be considerate towards those with higher risk and treat others with empathy – especially people with underlying diseases, like asthma. She also encourages everyone who struggles with their asthma symptoms, or suspects that they might have it, to seek help and to take their medication regularly.
"A diagnosis doesn't make asthma go away but it's vital for getting a correct medication. I know that dealing with the symptoms can be frustrating but I also know that
with correct medication you can live well with asthma."
Asthmatic are generally considered at increased risk from respiratory infections, and when the COVID-19 pandemic broke out, people with asthma were widely assumed to be at higher risk. In the light of current data the association appears less clear. The guidelines vary depending on the country so always follow your local restrictions and guidance.
By Laura Iisalo
Photo by Noora Näppilä
References
The World Health Organization, Asthma and COVID-19, 2021 (PDF)
---
Orion Corporation is a globally operating Finnish pharmaceutical company. We develop, manufacture and market human and veterinary pharmaceuticals and active pharmaceutical ingredients. The dry powder inhaler developed at Orion is in the core of our respiratory therapy area.