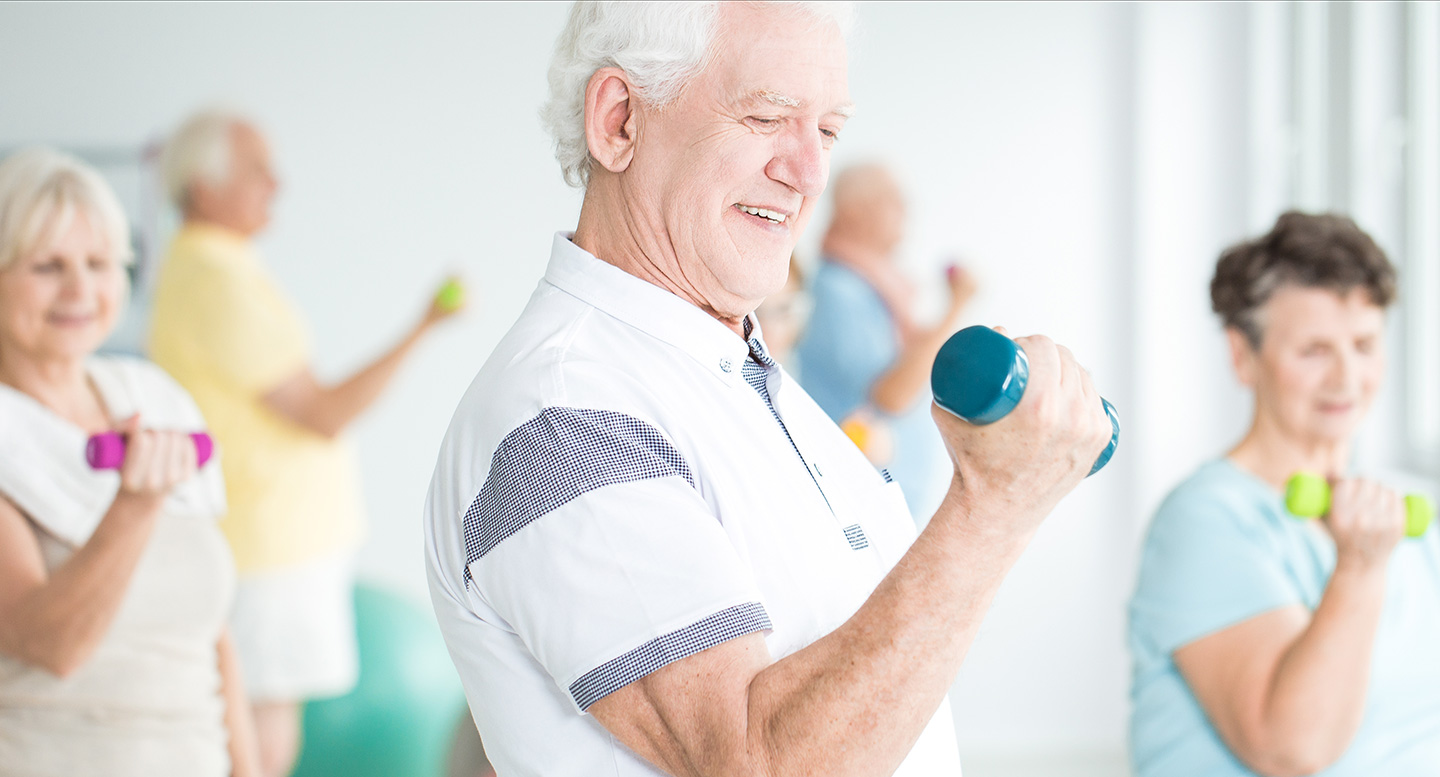 When you're already feeling breathless, the idea of lacing up your sneakers and going for a run is likely the furthest thing from your mind. But studies show that exercise can help people with COPD. The key is to go slow and steady.
It may seem counterintuitive: when you're already having trouble breathing, why would you choose to become "out of breath" through exercise? For many people with lung conditions, though, adding physical activity and making exercise a part of their everyday life may be just what the doctor recommends.
Including exercise as part of a treatment plan is nothing new – it's a tried and true method of helping deal with the breathlessness that COPD and asthma bring on, dating back at least to 1894. Doctors since have found that adding physical activity into your daily routine can enhance lung capacity. Focused exercise training can likewise help stave off progression of the disease.
Getting started
One way to get started with adding physical activity to your day is to grab a pedometer or install one in your phone. Counting your steps may feel strange at first but it's a great way to see just how much physical activity you get during a day – and to set yourself goals for improvement! There's a lot of joy in seeing how far you've come each day. People with COPD who use pedometers may even increase their weekly step counts significantly, even after just a month of paying attention. You can even set up a competition with a friend or family member to see who logs the most steps each day.
To get the best results, though, create an exercise habit – one where you take a stationary bike for a spin every day, for example. Your lungs will thank you for devoting a set amount of time to sport.
Don't know where to start? You may think of hiring a personal trainer. Don't let the idea intimidate you, most trainers aren't at all like drill sergeants! A good one will help you define your limits and set realistic goals for your workouts. That way, you don't overdo it and get frustrated straightaway. Also, exercising with friends or a family member will help you stick to your new habits. Together you could start playing volleyball or badminton or go swimming.
What to watch out for
If you've already been diagnosed with a lung condition, it's good to chat with your doctor to see what exercises might be best for you. Remember: you don't need to run a marathon or do a non-stop cardio dance workout to add exercise into your day. The European Lung Foundation recommends to start by adding lightweight training or a stretching routine to increase daily physical activity and enhance your muscles and keep them limber.
Even little steps help – perhaps grabbing a wheeled walker will help you get more steps in. You can also take it one minute at a time; interval training, in which you perform a task for one minute and then pause for one minute, can give you the space to catch your breath without overexerting yourself. While exercise does a great job of working your lungs and heart, you don't want to overdo it and cause shortness of breath.
From running to cycling to gardening, there's a possibility to add exercise into your every day, even if you live with COPD.
By Courtney Tenz
Photo by iStock
References:
Global Initiative for Chronic Obstructive Lung Disease, Inc. Global strategy for the diagnosis, management, and prevention of Chronic Obstructive Pulmonary Disease (2019 Report)
Mendoza. Laura, et al., Pedometers to enhance physical activity in COPD: a randomised controlled trial. European Respiratory Journal 2015; 45: 347-354.
Spruit, Martijn A., et al., COPD and Exercise: Does it make a difference? Breathe (Sheff) June 2016; 12(2): e38-e49.
The European Lung Foundation, Factsheets: Exercise and the lungs.



---
Orion Corporation is a globally operating Finnish pharmaceutical company. We develop, manufacture and market human and veterinary pharmaceuticals and active pharmaceutical ingredients. The dry powder inhaler developed at Orion is in the core of our respiratory therapy area.