Is your COPD treatment plan up to date?
Is your COPD treatment plan up to date?
Health | 3/14/2023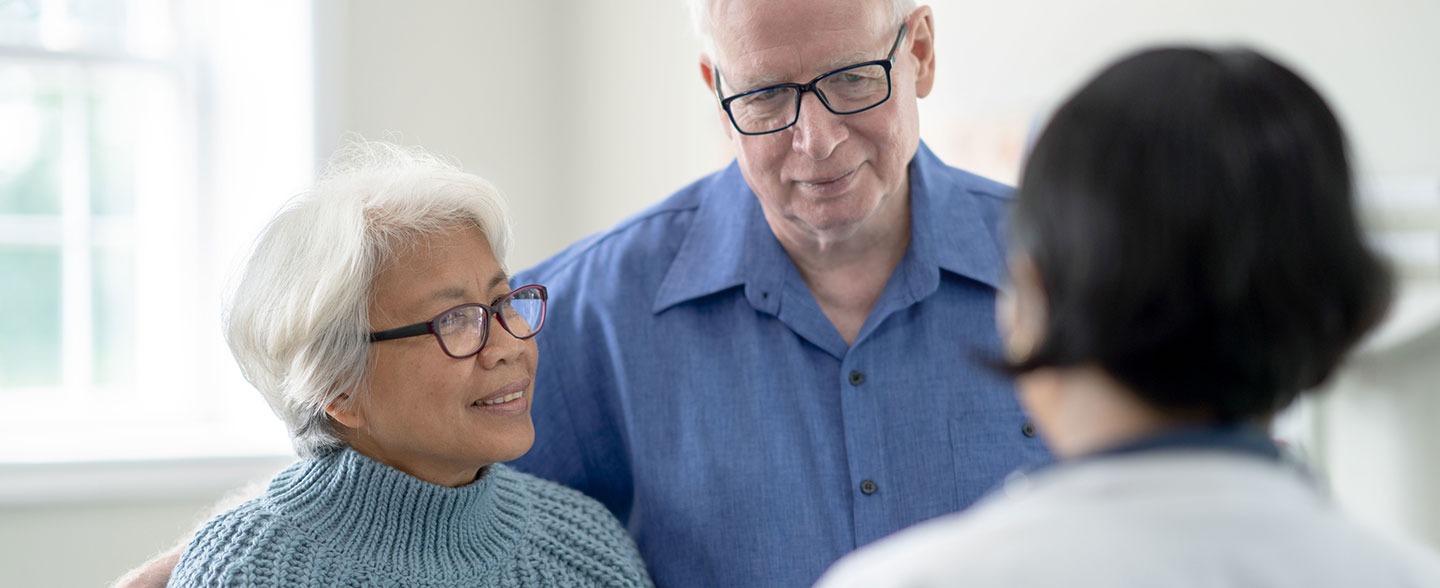 Simple adjustments can improve life with COPD. An annual check-up with a doctor is a must.
It is a known fact that smokers are more likely to develop COPD than non-smokers(1). Because of this, many people blame themselves for the disease. It is very important to let go of any shame as it may delay getting help, says Anders Løkke, Medical doctor and researcher from the Lillebælt Hospital in Denmark.
"The earlier people seek medical help the better. We have various kinds of treatments that can slow down, or even stop, the progression of the disease," he says.
Løkke published his first article on COPD in 2006 and has been researching the condition ever since. He says that most patients with COPD experience mild or moderate symptoms and the treatment methods depend on the severity of the disease.
"We try to make the patient active. We want them to lead as normal life as possible without having to think about the chronic disease too much. The goal is to improve the patient's quality of life," Løkke says.
Daily habits have major impact
COPD leads to a destruction of the lung tissue, and it is therefore important to look after the healthy parts of the lungs. There are many things that the patients can do to help themselves.
The first and most important thing is to stop smoking.
"It is crucial not to underestimate the importance of smoking cessation. It helps the patient reach their goals and reduce the risks, and it doesn't have any side effects," Løkke says.
According to studies, physical activity is another important predictor of COPD outcome(2).
Løkke encourages people with COPD to find an activity they enjoy.
"Walking can help remove slime and bacteria from the lungs. Any gentle exercise that doesn't strain the lungs can be good. A lot of people do Nordic walking, which is great for arms and the full body."
Long-acting medication has benefits
COPD is treated with prescribed inhaled medication. The medication can be short- or long-acting bronchodilators. With short-acting medication it can be harder to predict when the medication is needed.
"Because of this people with COPD might start avoiding daily activities that puts stress on their lungs for the fear of making them breathless. This can lead to a more sedentary lifestyle, which can worsen the condition," says Løkke.
Taking the medication regularly can significantly increase the quality of life.
"Short-acting medication relieves the symptoms but not straight away. Long-acting medication does more than that, and it can also prevent exacerbations, the periods when the symptoms get worse. And people who have less symptoms can have a more active lifestyle."
Annual check-up is a must
Treatment is evaluated based on individual symptoms and previous exacerbations. To make sure that their care plan is up to date, a COPD patient should meet with a doctor at least once a year. The check-up often includes a spirometry test to evaluate the lung function.
Some patients may require oxygen treatment on top of the inhaled medication. Other common methods include a PEP flute, which expands the lungs, and non-invasive ventilation, which can be used to deliver oxygen if the patient has difficulties breathing.
Consultations may be needed more often if the patient experiences exacerbations. The signs for these include a worsening cough, breathlessness, fever, flu-like symptoms or sputum that has yellow or greenish colour.
"If the symptoms last for three days, the patient should contact their doctor, or if they have a plan, they should follow the advice", Løkke says.
Exacerbations are treated with antibiotics or corticosteroids or both, depending on the symptoms. Some patients never experience them, some have recurrent episodes.
"The lower the lung function gets, usually the more likely people are to experience exacerbations. It is important to pay attention to the body and be aware of its signs," Løkke says.
Tips for taking lead of your own COPD management
1. Seek help early
"The most important thing is to not feel shame, and to seek medical help as soon as possible," says Løkke.
2. Take active part
"Quitting smoking and exercising regularly are the key elements of COPD treatment. Do things you enjoy and you are more likely to lead a happy life."
3. Use the medication prescribed to you
"Taking medication regularly can increase the quality of life and prevent exacerbations," says Løkke.
4. Attend annual check-ups
"Make sure you have an annual control to make sure your treatment plan is up to date. Digital appointments in between the annual controls are fine if required."
5. Be open about the condition
"Always tell your family or loved ones about your condition. It will help them understand and support you better."


By Laura Iisalo
Photo by iStock


READ MORE:
Living with COPD: Exercise is the best medicine
COPD in a nutshell – 10 questions and answers about COPD


References
(1) Løkke A, Lange P, Scharling H, et al. Developing COPD: a 25 year follow up study of the general population Thorax 2006;61:935-939. https://thorax.bmj.com/content/61/11/935
(2) Katajisto M, Laitinen T. Estimating the effectiveness of pulmonary rehabilitation for COPD exacerbations: reduction of hospital inpatient days during the following year. Int J Chron Obstruct Pulmon Dis. 2017;12:2763-2769





---
Orion Corporation is a globally operating Finnish pharmaceutical company. We develop, manufacture and market human and veterinary pharmaceuticals and active pharmaceutical ingredients. The dry powder inhaler developed at Orion is in the core of our respiratory therapy area.