Overcoming your fear of an asthma attack
Overcoming your fear of an asthma attack
Health | 3/5/2019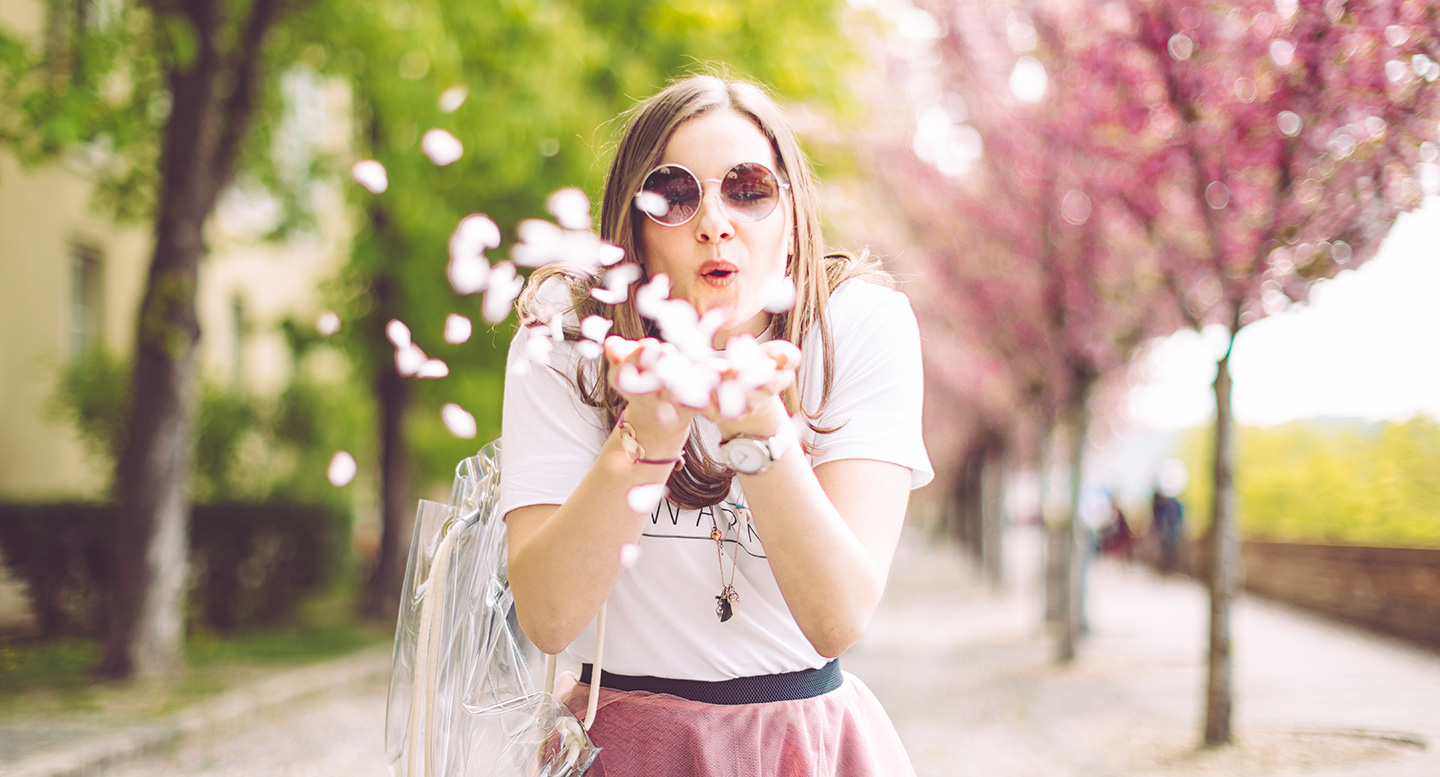 If you feel a flare-up in your asthma symptoms, staying calm and positive is the best thing you can do – for your mind, and your body. Our perceptions have a huge impact not only our mental wellbeing, but also on our physical experience of asthma.
Health psychology expert Thomas Janssens at the University of Leuven has spent more than a decade studying the way in which asthma and COPD sufferers think about their symptoms, and the impact those symptoms have on their wellbeing.
"If you can remain calm and trust in your medication and healthcare plan, not only will you react more positively when you have symptoms", says Janssens, "but it may also help you stay active, which is crucial to minimising the symptoms in the long term."
Let your inhaler do its thing
Physical effort, allergens or other triggers might spark a reaction that tightens your airways, restricting your ability to breathe. It's not a nice feeling and can come with a sense of panic. However, there are several good reasons not to let that panic get a grip.
"The symptoms of a panic attack – racing heart, breathlessness and feeling you've lost control – can be indistinguishable from the symptoms of asthma," explains Janssens.
While taking your medication is generally incredibly effective at relieving the crisis in your airways, if you've spiralled into a panic, you might not be experiencing that relief. Conversely, if you can learn to master your feelings in times of stress, you're less likely to become stressed about such things in the future.
"Being in a potentially threatening situation but learning that you can overcome it feeds into future experiences," reminds Janssens.
Processing what you're going through as positively as possible is key, and if you manage this well, so-called "asthma attacks" may no longer seem so daunting.
Exercise for better health and wellbeing
If you keep your mind calm when you have symptoms, you'll also be doing your asthma a favour in the long run. Avoiding activities that you love because you're worried that they'll spark your asthma may actually lead to you missing out on opportunities to improve your symptoms.
"Interventions very clearly show that if you have asthma and you exercise it will help you gain control over your asthma. Yet we know that people with asthma exercise about 30-50 per cent less than people without it," says Janssens.
He adds that most physicians say that anyone with asthma can exercise if they are managing their symptoms effectively. A good healthcare plan starts with a clear dialogue and a relationship of trust between doctor and patient.
"You're the expert on your own experience and they're the medical expert," says Janssens. "You should work together to find solutions that work for you."
Be bold and take control
We know that managing your perceptions is as important as managing your symptoms, so what else can you do to stay positive about your asthma? According to Janssens, it's important not to let fear get the upper hand.
"If your healthcare provider says your asthma is under control and you're taking your medication, you should be perfectly fine," he says. "The next step is to simply try different activities."
Some people take a more careful approach and there's no right or wrong. The important thing is that both your medication and your doctor make you feel supported to set positive goals and live life the way that feels best for you.
In a nutshell, keep calm and carry on. Your body and mind will thank you for it.
By Sarah Hudson
Photo by iStock
References:
Boudreau M, Bacon SL, Paine NJ, Cartier A, Trutschnigg B, Morizio A, Lavoie KL., (2017), Impact of Panic Attacks on Bronchoconstriction and Subjective Distress in Asthma Patients With and Without Panic Disorder, Psychosom Med. 2017 Jun;79(5):576-584.
Cordova-Rivera, Gibson PG, Gardiner PA, McDonald VM., (2018), A Systematic Review of Associations of Physical Activity and Sedentary Time with Asthma Outcomes, J Allergy Clin Immunol Pract. 2018 Nov - Dec; 6(6):1968-1981. Epub 2018 Mar 3.
Eichenberger PA1, Diener SN, Kofmehl R, Spengler CM. (2013), Effects of exercise training on airway hyperreactivity in asthma: a systematic review and meta-analysis, Sports Med. 2013 Nov;43(11):1157-70.
Janssens Thomas, Lieven Dupont, Andreas Von Leupoldt., (2018), Exercise fear-avoidance beliefs and self-reported physical activity in young adults with asthma and healthy controls, European Respiratory Journal 2018 52: PA2479.


---
Orion Corporation is a globally operating Finnish pharmaceutical company. We develop, manufacture and market human and veterinary pharmaceuticals and active pharmaceutical ingredients. The dry powder inhaler developed at Orion is in the core of our respiratory therapy area.