7 steps to getting the most out of your inhaler
7 steps to getting the most out of your inhaler
Facts | 9/14/2018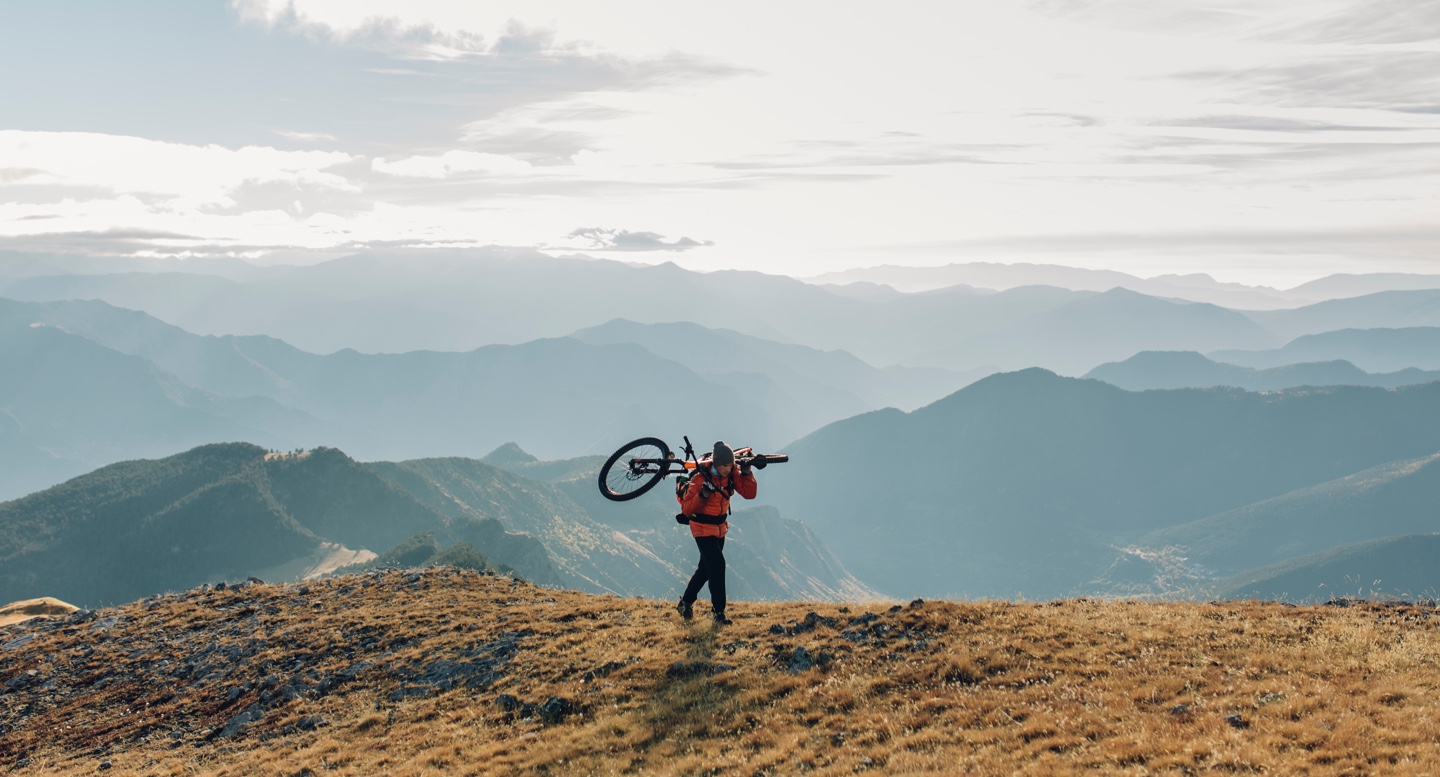 There are many ways for you to breathe better with asthma or COPD, and one of the most important ones is using your inhaler correctly. These tips will help you master your inhaler technique.
1. Help for breathing difficulties – commit to inhaling
One of the most important things that will make it easier for you to breathe and live your life to the fullest is your own commitment – the work you decide to do to stay focused and use your inhaler correctly. Taking your daily medication is worth doing properly as it only requires a few minutes of your time but will significantly improve your quality of life.
If you're new to asthma or COPD, you might still be in the process of building new, life-changing habits. You're off to a good start, keep on going!
New habits are easier to form when you build them into your daily routine. Using your inhaler can be just like brushing your teeth twice a day. Follow the instructions given by your physician, nurse and pharmacist, and take a look at the patient information leaflet provided with your inhaler package.
ALSO READ:
New to asthma? 6 simple steps to breathing easier
Living with COPD – ease the tightness with these fresh habits
2. Exhale, and prepare to breathe better with asthma or COPD
For your medicine to do its work, it needs to get all the way down to your lungs. The way you breathe before, during and after using your inhaler makes all the difference.
Right before inhaling, you'll need to empty your lungs. This way, there'll be more space for a good, deep inhalation that carries your medicine. Exhale deeply and slowly, away from your inhalator, and get ready for a good, deep breath.
3. Master your inhaler technique with different types of inhalers
The way you actually inhale your medicine depends on the type of inhalator. There are three main types of devices for at-home use of asthma or COPD medication: the DPI, the pMDI, and the soft mist inhaler. For more detailed instructions, check the patient information leaflet provided with your inhaler.
How to use a dry powder inhaler?
A dry-powder inhaler (DPI) delivers medication to the lungs in fine dry powder. Most DPIs rely on the force of your inhalation – you'll need to breathe in through the mouthpiece in order to pull the medication from the inhaler into your lungs.
Once loaded, put the mouthpiece into your mouth, take a sharp and deep breath and continue inhaling until your lungs are full.
How to use a aerosole inhaler?
The pressurized metered dose inhaler, or pMDI inhaler, mixes the medicine with a propellant that turns the medicine into fine spray. pMDI inhalers are often called aerosol or spray inhalers. There are three important things to remember when using aerosol inhalers.
First, most aerosol inhalers need to be shaken before use for the medicine and propellant to mix well. Second, you'll need to inhale as you're pressing the canister. Make sure you're not inhaling too early or too late after pressing – it takes less than half a second for the medicine to be released, and you'll need to inhale at this time. pMDI inhalers are often used with a spacer that helps to co-ordinate the actuation and inhalation. Lastly, when you start inhalation, breathe in slow and steady until your lungs are full and hold your breath for a few seconds.
Another type of aerosol inhalers is the breath actuated MDI. The BA-MDI releases the medicine when you breathe in through the mouthpiece, so you won't need to worry about the co-ordination of actuation and inhalation as with a regular pMDI. Breathe in slow and steady until your lungs are full.
How to use a soft mist inhaler?
The soft mist inhaler functions like a pMDI: it releases the medicine on actuation. When using the soft mist inhaler, start breath in slowly and deeply and only then press the dose release button.
4. Hold your breath for optimal effect of asthma or COPD medications
Once you've inhaled your medicine, holding your breath can help it work better. The logic is simple: when there's no air moving in the lungs, there's more time for the medicine to settle and absorb. If you're advised to hold your breath, pay attention to doing so. 5–10 seconds is usually ideal, but for specific instructions, refer to the patient information leaflet provided with your inhaler.
5. Rinse your mouth after inhaling
Good oral hygiene is important with most inhaled medicines. It's good to rinse your mouth with fresh water, spit out and wash your teeth after inhaling. This is to avoid possible side effects in your mouth, which can occur especially when using a high dosage of medicine for a longer period of time. It is good to remember that side effects of inhaled drugs are mostly rare or extremely rare. Being afraid of side effects is not a good reason to stop using medication as it may be more harmful to your asthma or COPD than possible side effects. Therefore the best way is to check the specific instructions as well as information on possible side effects from the patient information leaflet and contact your doctor if you notice any of them.
6. Also make a habit of cleaning your inhaler
Unwanted residue in the inhalator can stop the ideal flow of the medicine and collect germs you don't want to inhale, so keeping your inhalator fresh and clean is a good habit to hold on to. Water is not the best option to clean inhaler as the most devices are sensitive to moist. Therefore it is important that you follow the cleaning instructions that come with the package.
7. If your asthma or COPD medication doesn't help, check with your doctor
It's a good idea to check your inhaler technique with your doctor or nurse every once and a while as advised.
By Anne Ventelä
---
Orion invests in research and development of treatment options for people with asthma and COPD while also developing the design and usability of the Easyhaler® inhaler device platform. The focus is on safety and quality in each step of the product life cycle while taking care of the environment. All aspects of sustainability - social, economic and environmental - are carefully considered in the whole product life cycle. Sustainability is entwined in the whole process from R&D through manufacturing, including patient use and the disposal of old inhalers.