Asthma and COPD medication options
Asthma and COPD medication options
Facts | 1/25/2019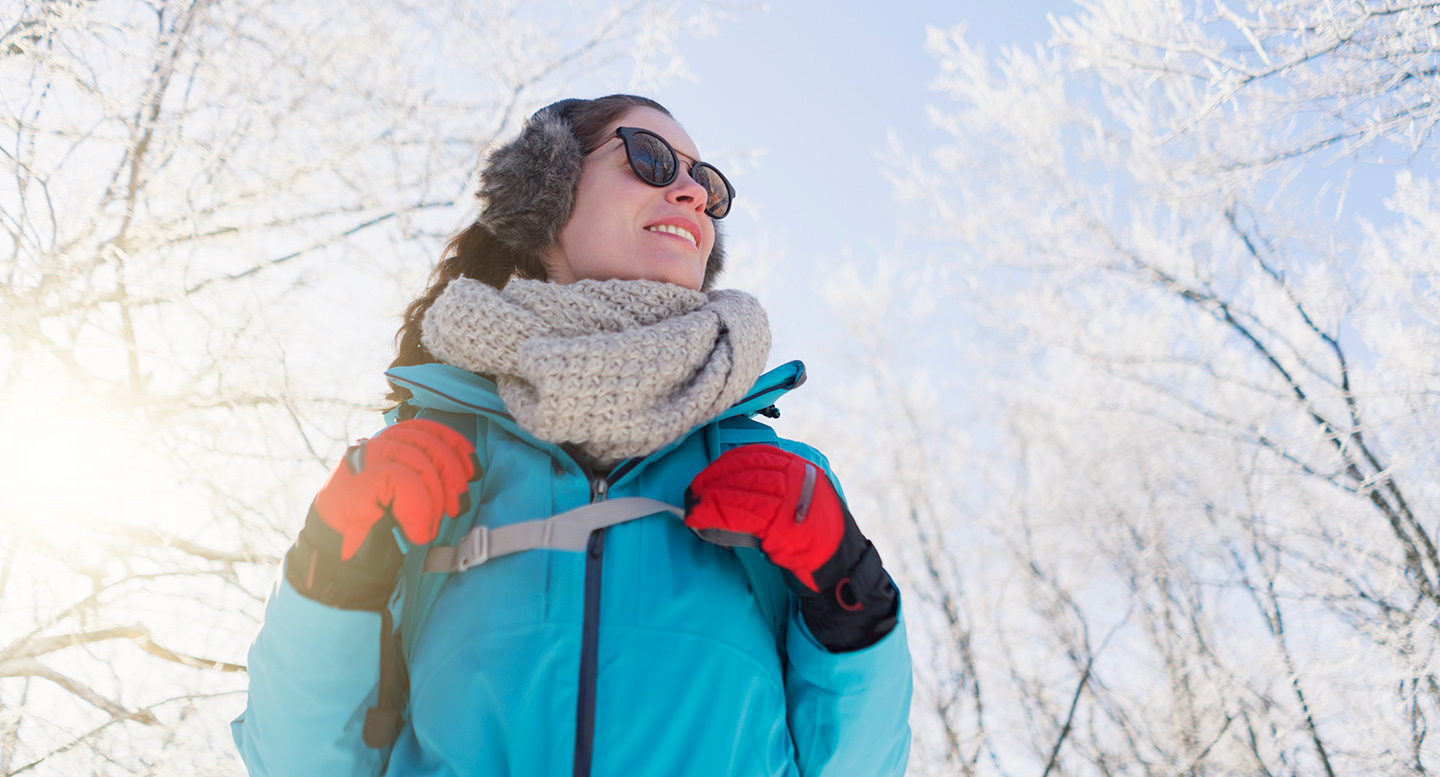 Are you familiar with the most common inhaled asthma and COPD medications? There's a wide array of options to keep your airways open and healthy.
So, you have asthma or COPD. Whether this is news or something you've known for a while, you should also know that both conditions are well researched and modern medicine offers us a good tool kit for managing them.
The good news about getting an asthma or COPD diagnosis is that you have an explanation for the symptoms you've been experiencing, like shortness of breath, tightness in your chest, or coughing and wheezing. It also means that you and your doctor can get started on helping you breathe easier, using the right medications to manage these symptoms and get you back to doing the things you enjoy.
What are the most common drugs?
Many medications can be used alone or in combination, both in the long-term and in the case of acute flare-ups.
The most common inhaled medications are corticosteroids, which reduce inflammation in your airways, and long or short-acting bronchodilators, which free up the airways by relaxing the muscles in your airways. The former are often called preventers while the latter are referred to as relievers based on their purpose of use.
It's common for COPD treatment to be in the form of a combination drug – usually a mixture of two long-acting bronchodilators or an inhaled corticosteroid and a long-acting bronchodilator. A combination inhaler might also be prescribed for asthma – it offers convenience, but also gives a little less flexibility in dosing.
Anyone diagnosed with asthma will be prescribed a reliever inhaler, and most people suffering from breathing difficulties will also be instructed to use a preventer inhaler to improve their condition over the longer-term.
The hero and the handyman
Imagine that a reliever inhaler is your fast-acting hero in an emergency and your preventer inhaler is your hard-working maintenance worker. The maintenance worker does reliably its job every day to minimise the sudden attacks – and a need for a hero. You should keep your reliever inhaler handy at all times and if you feel you're in trouble, or headed that way, inhale it to deliver the medication to your lungs. Usually it will open up your airways within a few minutes.
Your preventer inhaler makes your airways less sensitive and less likely to react to the things that might usually trigger breathing difficulties. If you use it as prescribed it will prevent inflammation and swelling in your airways and the protective effects of the medication build up over time. You should use your preventer inhaler even when you're feeling well.
How do you know if your medication is working?
Ultimately, you're the best judge of whether or not your treatment regime is working for you. When your asthma and COPD is under control you shouldn't have any symptoms whether you are working, doing sports, or just relaxing.
Having to use your reliever inhaler several times a week should be a red flag that your medication is perhaps not working as well as it should. You should visit your doctor who will usually prescribe an alternative preventer medication for you to try.
It's important to get the right type of medication for the right symptoms and situation – and if something isn't working for you, don't suffer asthma or COPD symptoms in silence. Reach out to your healthcare professional, get advice and give your lungs a helping hand!
By Sarah Hudson
Photo by iStock
References:
Global Initiative for Asthma. Global Strategy for Asthma Management and Prevention, 2018. Available from: www.ginasthma.org
Alangari A.A. (2014) Corticosteroids in the treatment of acute asthma. Ann Thorac Med. Oct-Dec 2014; 9(4): 187–192.
Cazzola, Marioa; Segreti, Andreaa; Matera, Maria Gb. (2010) Novel bronchodilators in asthma. Current Opinion in Pulmonary Medicine: Jan 2010, 16 (1): 6–12.
Jenkins, C. (2017) Australian Prescriber. Drugs for chronic obstructive pulmonary disease. 2017 Feb; 40(1): 15–19.
World Health Organisation, Chronic respiratory diseases: Asthma
World Health Organisation, Key facts about COPD


---
Orion invests in research and development of treatment options for people with asthma and COPD while also developing the design and usability of the Easyhaler® inhaler device platform. The focus is on safety and quality in each step of the product life cycle while taking care of the environment. All aspects of sustainability - social, economic and environmental - are carefully considered in the whole product life cycle. Sustainability is entwined in the whole process from R&D through manufacturing, including patient use and the disposal of old inhalers.