6 tips for using your inhaler more efficiently
6 tips for using your inhaler more efficiently
Facts | 10/11/2019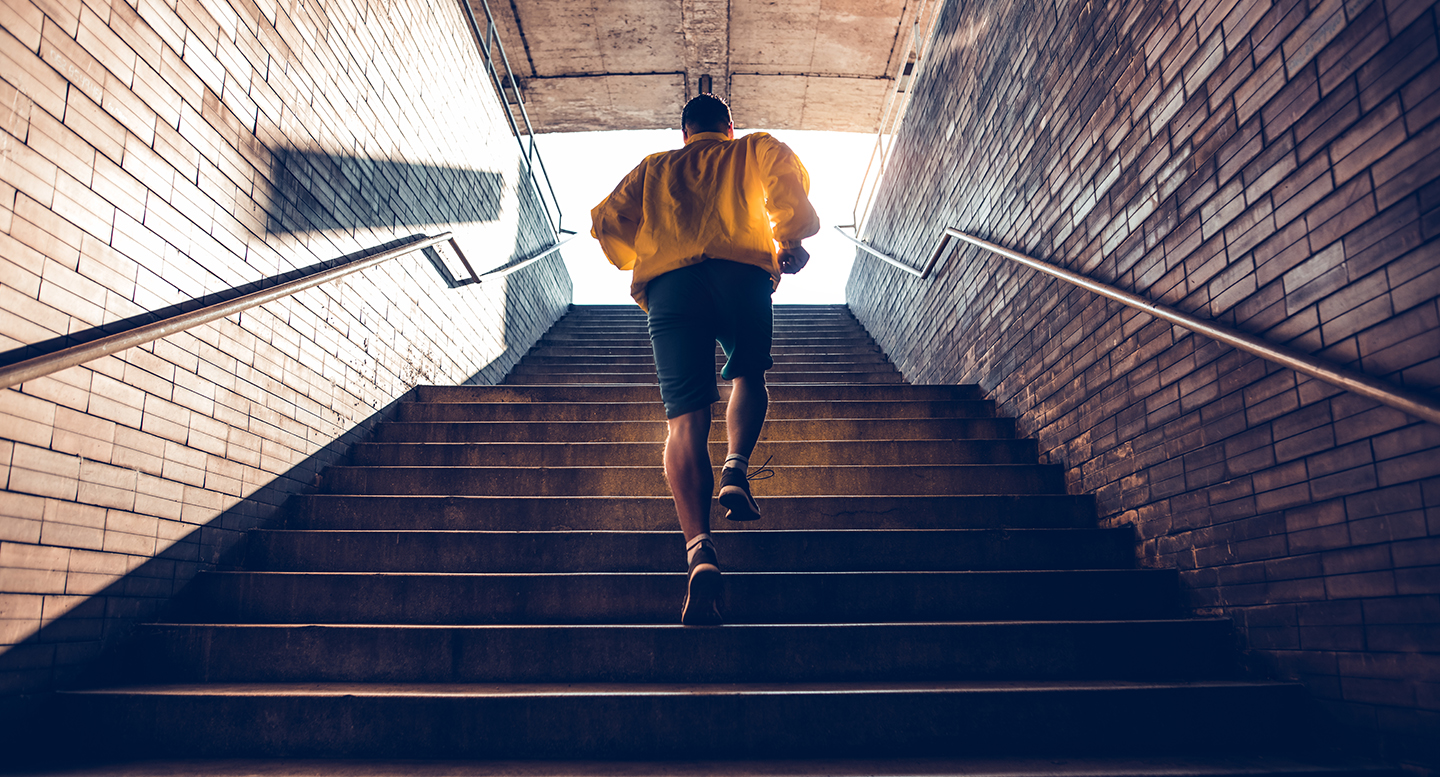 Using your preventive inhaler is a great way to manage your asthma or COPD symptoms and prevent attacks. Here's how to make using it a lasting habit.
Humans are creatures of habit, as the saying goes. Most days, we take the same route to the office or set our keys down in the same spot every time we come home. Some of these habits are so ingrained that they become a routine like the morning cup of coffee or brushing your teeth. They're so naturally a part of our daily rhythm that we feel off if we forget to stick to it.
For people living with asthma, making inhaler use a part of a regular routine can go a long way toward maintaining good health – if used correctly and according to your doctor's treatment plan. So how can you turn your inhaler use into a habit?
Here are a few tips that might make forgetting your preventive inhaler a thing of the past:
1. Start small but start right
There's nothing harder to break than a bad habit. So, it's a good idea to remember that as you make your inhaler use a regular part of your life, check with your doctor to ensure you're using it correctly. Remember always to follow the instructions for the medicine and those given by your healthcare professional. Learning, for example, how quickly and deeply you need to inhale when taking the medicine in and when to hold your breath can help you to make sure you're getting the best out of the treatment.


2. Set a goal
Habit expert and author Gretchen Rubin says that it takes around 30 days before a habit becomes ingrained. Starting out, set yourself a goal to get through the first 30 days. If your goal is, for example, running 5 kilometres, the sense of accomplishment after those 30 days will help the habit stick.
3. Two is better than one
Combining your inhaler use with another habit like brushing your teeth, is one way to ensure you get it done. Even on mornings when you're rushing to get out the door, you don't skip taking care of your teeth, and by connecting the two habits, you'll be less likely to push the inhaler aside.


4. Store it in a safe place
The old saying, "out of sight, out of mind," holds true for both people and objects. Storing your inhaler somewhere you can see it, like on a makeup table or in a spot you frequently have access to will serve as a reminder to use it regularly. It's also worth making sure that you store your device well to get the best out of all its features.


5. Keep track
Feeling responsible for your actions is a big motivator for many people. Consider using a journal or a peak flow diary to note when you're using your inhaler and how it makes you feel. It'll also help you when discussing your treatment plan with your doctor.


6. Plan for contingencies
Everyone forgets once in a while – don't let it derail you! While you'll need to speak to your doctor about what you should do if you miss a dose, the important thing is to carry on using your inhaler regularly.
Text by Courtney Tenz
Photo by iStock


Reference:
Global Initiative for Asthma (2018). Global Strategy for Asthma Management and Prevention.
https://ginasthma.org/wp-content/uploads/2018/04/wms-GINA-2018-report-V1.3-002.pdf
---
Orion invests in research and development of treatment options for people with asthma and COPD while also developing the design and usability of the Easyhaler® inhaler device platform. The focus is on safety and quality in each step of the product life cycle while taking care of the environment. All aspects of sustainability - social, economic and environmental - are carefully considered in the whole product life cycle. Sustainability is entwined in the whole process from R&D through manufacturing, including patient use and the disposal of old inhalers.