Anxiety, stress, shortness of breath? This simple breathing exercise actually helps
Anxiety, stress, shortness of breath? This simple breathing exercise actually helps
COPD | 3/8/2022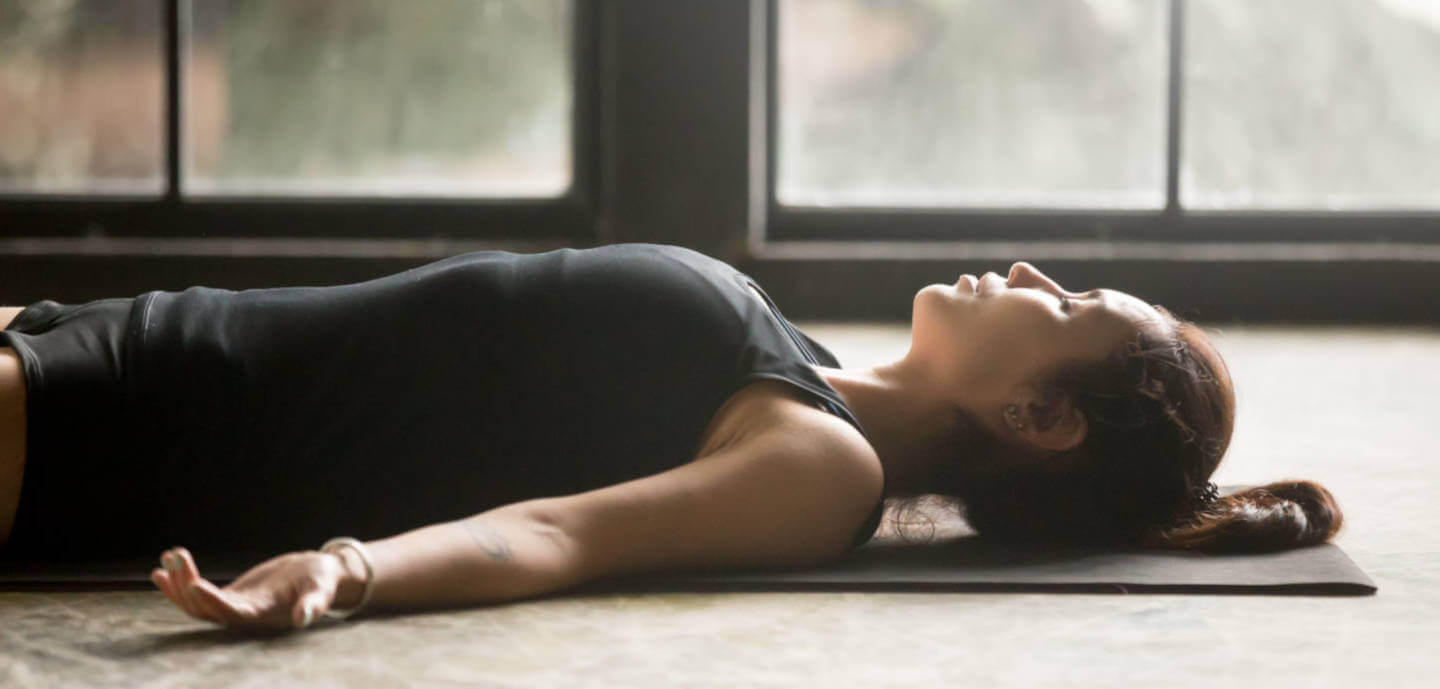 You might not think about it as such, but breathing is hard muscle work. That's why the way you use your breathing muscle - the diaphragm - can make a big difference. Whenever you're out of breath, need relief for stress or anxiety, or just want to feel better in general, do this simple breathing exercise.
Taking a deep breath is something we're told to do whenever we're stressed or angry, and for a good reason. It's not only to give you time to process, but to help reduce those feelings of anxiety. Breathing deeply is fundamental in yoga and pilates practices that are known for cutting stress and working wonders on your mood.
What taking a deep breath actually means is properly using your diaphragm located at the base of your lungs. Instead of breathing from your chest, what you might do when trying to gasp for more air, you're breathing down, expanding your abdomen.
When you use your diaphragm to breathe in, the muscle flattens and allows your lungs to expand more fully. This translates to better oxygen uptake. A proper breathing technique also requires less work from your body than breathing from your chest, which is a strain on your neck, back and chest.
So, to help breathing difficulties and get more oxygen in your blood and body, find your diaphragm and use it. Here's a simple exercise that can help you.
Help for shortness of breath
Lay down on you back in a comfortable position. Lift your knees up and place your feet flat on the floor. Place one hand on your chest and another on your lower abdomen.
Take a slow, deep breath through your nose and focus on making your lower abdomen rise. The hand on your chest should mostly stay still. Also make sure not to shrug your shoulders.
When you exhale, purse your lips and blow the air out slowly. Feel your lower abdomen sink back down, and again, the hand on your chest stay mostly still.
Breathing exercises to strengthen your diaphragm
Finding your diaphragm and learning to use it is the first step towards more effortless breathing. Doing breathing exercises is the next one.
Breathing exercises are an easy routine to add to your daily activities. You can focus on your breathing whenever you're taking a break from work or sitting on the bus, for example. An easy exercise in bed before going to sleep will calm your mind and help put buzzing thoughts to rest.
BREATHING EXERCISE 1: LAY DOWN AND BREATHE
Start as with the instructions above. Lay down in a comfortable position, knees up and feet flat on the floor.
Inhale deeply and count to five. Make sure your belly rises but your chest and shoulders stay down.
Exhale slowly while counting to five. Push your belly down towards your spine. Do two sets of 10 to 20 deep breaths.
BREATHING EXERCISE 2: ALL FOURS
Get into an all-fours position on the floor, with your hands below your shoulders and knees below your pelvis. Gently round your back.
Breathe in through your nose and keep your back as rounded as possible.
Breathe out as hard as possible. Round your back further and push your chin toward your chest. At the end of your exhale, pause for five seconds. Hold the rounded position.
Repeat the cycle five times.
By Anne Ventelä


---
Orion Corporation is a globally operating Finnish pharmaceutical company. We develop, manufacture and market human and veterinary pharmaceuticals and active pharmaceutical ingredients. The dry powder inhaler developed at Orion is in the core of our respiratory therapy area.