COPD and flare-ups – how to get back on track
COPD and flare-ups – how to get back on track
Facts | 11/4/2021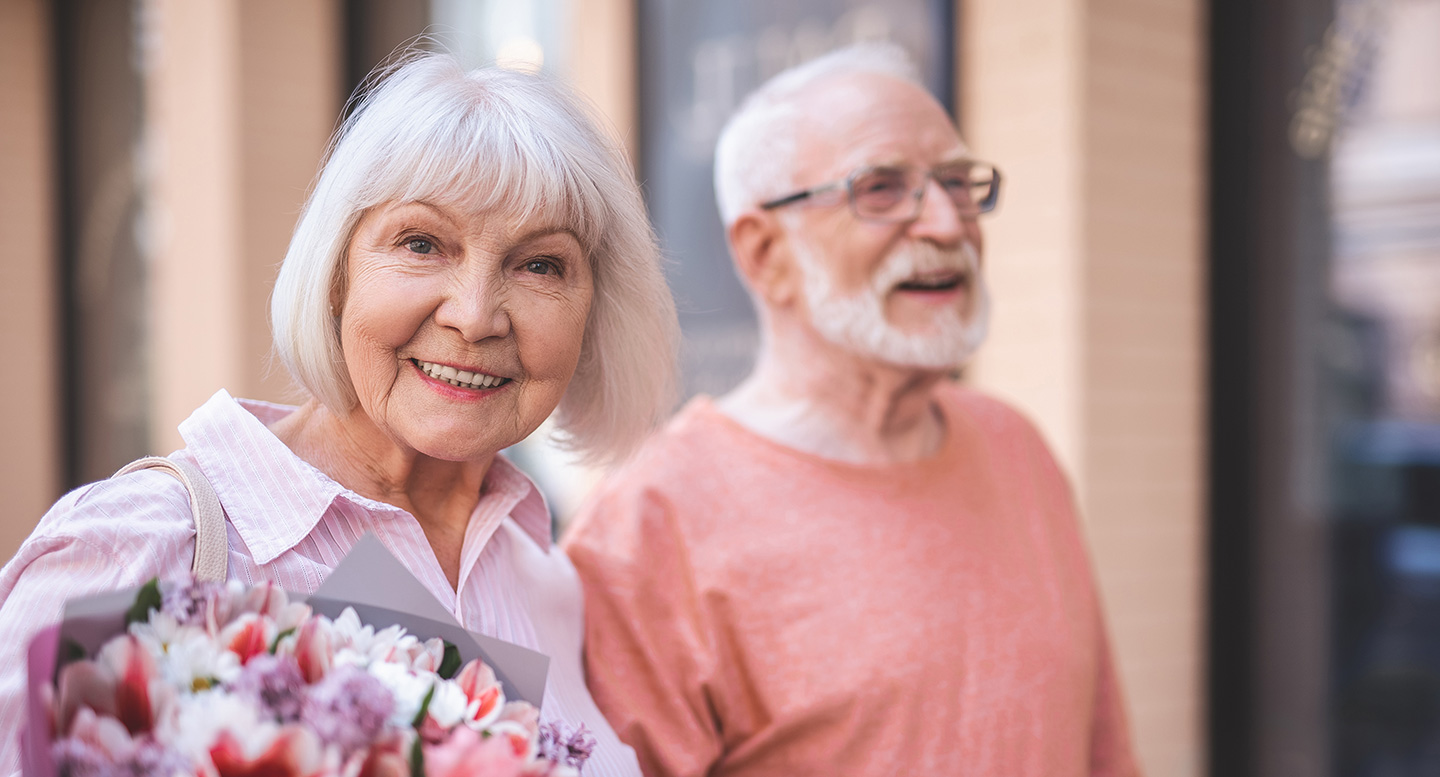 There are many treatment options and lifestyle choices that can help keep COPD symptoms in check. However, unexpected flare-ups can happen. Read on for some important tips on what to look out for and how to respond if changes in symptoms cause concern.
When it comes to managing the symptoms of chronic obstructive pulmonary disease (COPD), listening to your body and acting promptly on its feedback is important. Symptoms of a flare-up vary from person to person, so staying attuned to your own day-to-day health is a must. The earlier you get on top of a flare-up in COPD symptoms, the better.
What to look out for
An uptick in breathlessness, wheezing, coughing or mucus could be signs that you need to pay attention to your lung health. It's also worth keeping in mind that some signs telling that your respiratory system is aggravated may be more subtle, such as increased fatigue, difficulty sleeping or swelling in your legs or ankles. Worsening symptoms happens typically gradually but may last for days or weeks. Stabilising your condition may require additional medical treatment.
If you experience a flare-up, your physician or nurse is well-placed to help. Amongst other strategies, they can assess your treatment plan, adjust medications, give lifestyle tips such as nutritional or exercise coaching, or offer advice for managing breathlessness and conserving energy. So, don't feel you need to keep it to yourself if you're feeling concerned about any change in your symptoms.
As lung function declines throughout the course of COPD, unfortunately flare-ups can become more frequent – but this doesn't mean you ought to "tough it out". A visit to your healthcare specialist could help you stabilise any potential deterioration and have you feeling back on track.
Causes and prevention
While it's important to make positive lifestyle choices that help support your overall health, like getting exercise, eating well and not smoking, some things that can negatively impact COPD may be less easy to identify or control. Any of us can fall foul of stress, illness or environmental factors, and for people with a lung condition, these can cause symptoms to suddenly take a turn for the worse.
Avoiding risk factors can make a big difference, and having the support of family and friends in doing so is important.
It may also be a good idea to discuss an action plan with loved ones, so you have people around you who know how best to support you if either of you notice a change in your condition. Promptly addressing a sudden decline in lung function can support a virtuous cycle of wellbeing; staying active and feeling in control can help you stay healthier for longer.
Minimise the chances of a COPD flare-up
Plan regular visits with your treating physician or nurse. It may be, for example, once a year depending on your disease severity.

Work with your healthcare provider to formulate a plan for managing flare-ups.

Get your yearly flu shot and consider taking pneumococcal vaccine. See local guidance in terms of COVID-19 treatment regimens and discuss with your treating physician how does it influence individually on you.

Steer clear of sick relatives or friends.

Follow your treatment plan and take medication as advised.

Minimise stress and get enough rest.
Text by Sarah Hudson
Photo by iStock
Sources:
The Global Initiative for Chronic Obstructive Lung Disease (GOLD)
2021 GOLD Report: Global Strategy for Prevention, Diagnosis and Management of COPD
https://goldcopd.org/2021-gold-reports/
Sapey E, Stockley RA. COPD exacerbations. 2: aetiology. Thorax. 2006; 61(3):250-258. doi:10.1136/thx.2005.041822.
https://www.ncbi.nlm.nih.gov/pmc/articles/PMC2080749/
Christian Viniol, Claus F. Vogelmeier, Exacerbations of COPD, European Respiratory Review 2018 27: 170103; DOI: 10.1183/16000617.0103-2017
https://err.ersjournals.com/content/27/147/170103
READ MORE:
COPD in a nutshell – 10 questions and answers about COPD
Living with COPD: Exercise is the best medicine
---
Orion Corporation is a globally operating Finnish pharmaceutical company. We develop, manufacture and market human and veterinary pharmaceuticals and active pharmaceutical ingredients. The dry powder inhaler developed at Orion is in the core of our respiratory therapy area.