Tips for teachers: How to support children with asthma at school
Tips for teachers: How to support children with asthma at school
Health | 11/1/2021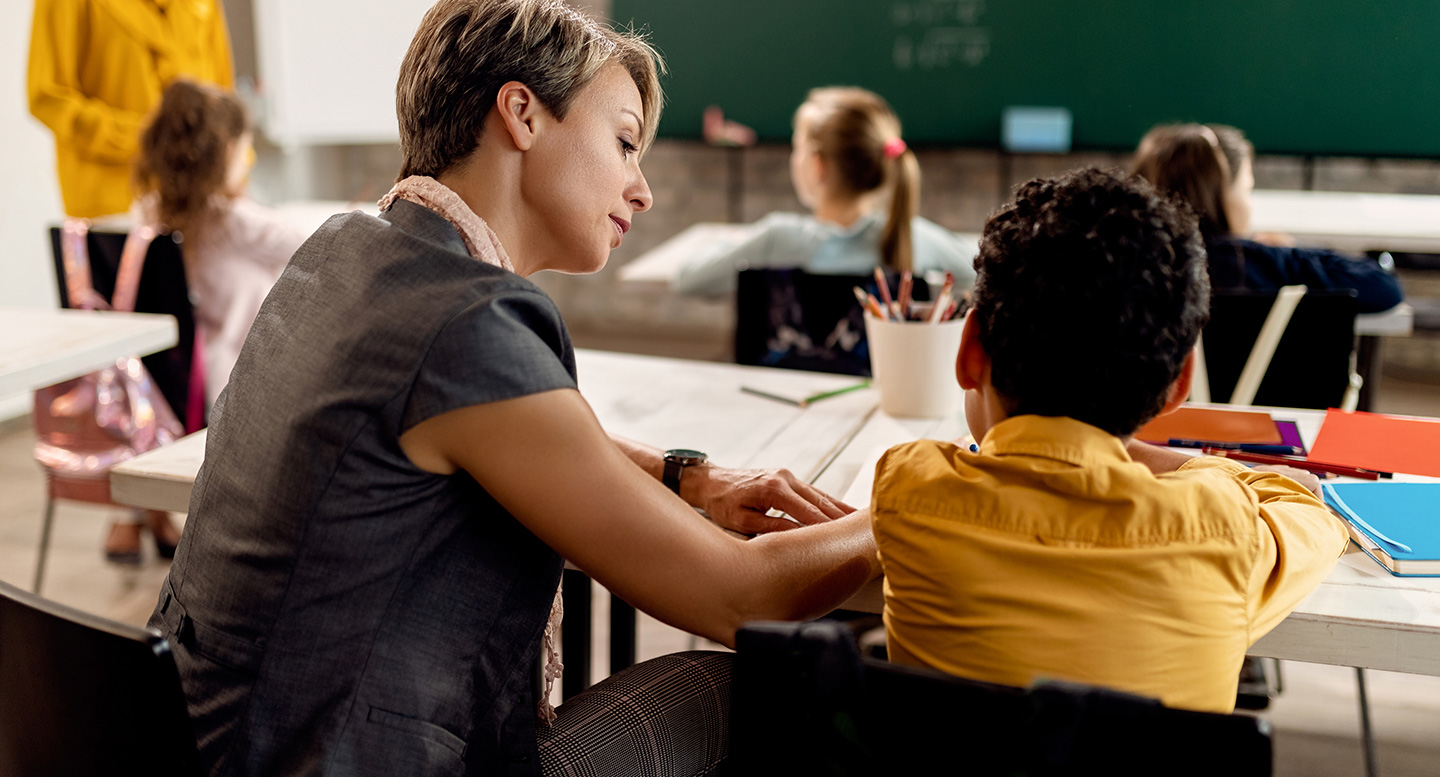 As asthma is one of the most common chronic conditions among children in Europe, it is likely that there is at least someone with asthma in every school – or even classroom. But how to help those kids?
As schools began welcoming children back into classrooms after COVID-19, there are a few things teachers can do to help students with asthma have a safe and healthy study environment – so they can concentrate on learning without worrying about a flare-up.


"It's important for teachers to know when one of their students has asthma so they can support them properly," says Kaisa Toikko, expert of asthma, allergies and skin diseases at Finland's Allergy, Skin and Asthma Federation.

As asthma is one of the most common chronic conditions among children in Europe, it is likely that there is at least someone with asthma in every school – or even classroom.

But how to help those kids?

"A teacher who knows the symptoms of asthma and knows how to help a child to take their medicine is really valuable," says Toikko. "It's important for a teacher to stay calm when a child has symptoms, so being aware of them is essential."

For children living with asthma, these symptoms can be more than just wheezing; coughing can also be an indicator of a flare-up. Knowing about the basics of asthma and recognising typical signs allows for early interventions.
Good indoor air quality benefits all students
As children spend a large part of their day at school, creating a good environment for everyone is vital. Yet, there is usually no need to make special accommodations for students with asthma. "Good indoor air quality that is free of dust and pollen is a basic requirement that benefits everyone," says Toikko.


"In handicrafts or handiwork, there might be dust that can irritate," says Toikko. "So sweeping frequently and keeping a tidy classroom can help limit the triggers that a child might experience indoors. If a child has severe pollen allergies, you might need to be more careful about opening the windows when pollen rates are high."


For asthmatic children, maintaining a safe environment can also mean speaking openly about asthma with all students to ensure there's no stigma or misunderstandings surrounding the condition.


Even one in ten children and teens living with asthma have been bullied for their condition, according to a survey reported in the journal Pediatric Pulmonology.
What teachers should know about the asthma management
Children tend to underestimate the severity of their asthma. They may expect to be symptomatic when in reality, their symptoms could be controlled by following a treatment plan.
"When asthma is well-balanced, the child can live a normal life while taking their medicine regularly," Toikko points out.
According to Toikko, teachers may have a unique window into how well a child is living with asthma. They may be the first to know if a student's asthma is not controlled, as they may notice them hanging back during outside play time or see a child avoiding participating in normal activities, like sports games.
"Exercising is important, and all kinds of sports are suitable," says Toikko. "But sometimes, if asthma isn't well managed, an asthmatic child may need to have a bit more time to warm up or plan for more frequent breaks."
Staying in touch with the parents
Kaisa Toikko recommends keeping a clear line of communication with parents open and informing them of any issues when they arise. Being updated allows parents to properly address and adjust the treatment plan with the healthcare professional.
One final tip that Toikko offers to teachers is to make themselves aware of the medicines their students use. "It can be helpful to know how to help especially a younger child use their asthma inhalers, if needed." If asthma is well-controlled, it may not be necessary to take the medicine in school. But if the need for it were to arise, it would be ideal to be able to help.
By Courtney Tenz
Photo by iStock


References
Wildhaber, Johannes & Carroll, William & Brand, Petrus. (2012). Global impact of asthma on children and adolescents' daily lives: the Room to Breathe Survey. Pediatric pulmonology. 47. 346-57. 10.1002/ppul.21557 https://www.researchgate.net/publication/51746203_Global_impact_of_asthma_on_children_and_adolescents'_daily_lives_the_Room_to_Breathe_Survey
---
Orion Corporation is a globally operating Finnish pharmaceutical company. We develop, manufacture and market human and veterinary pharmaceuticals and active pharmaceutical ingredients. The dry powder inhaler developed at Orion is in the core of our respiratory therapy area.