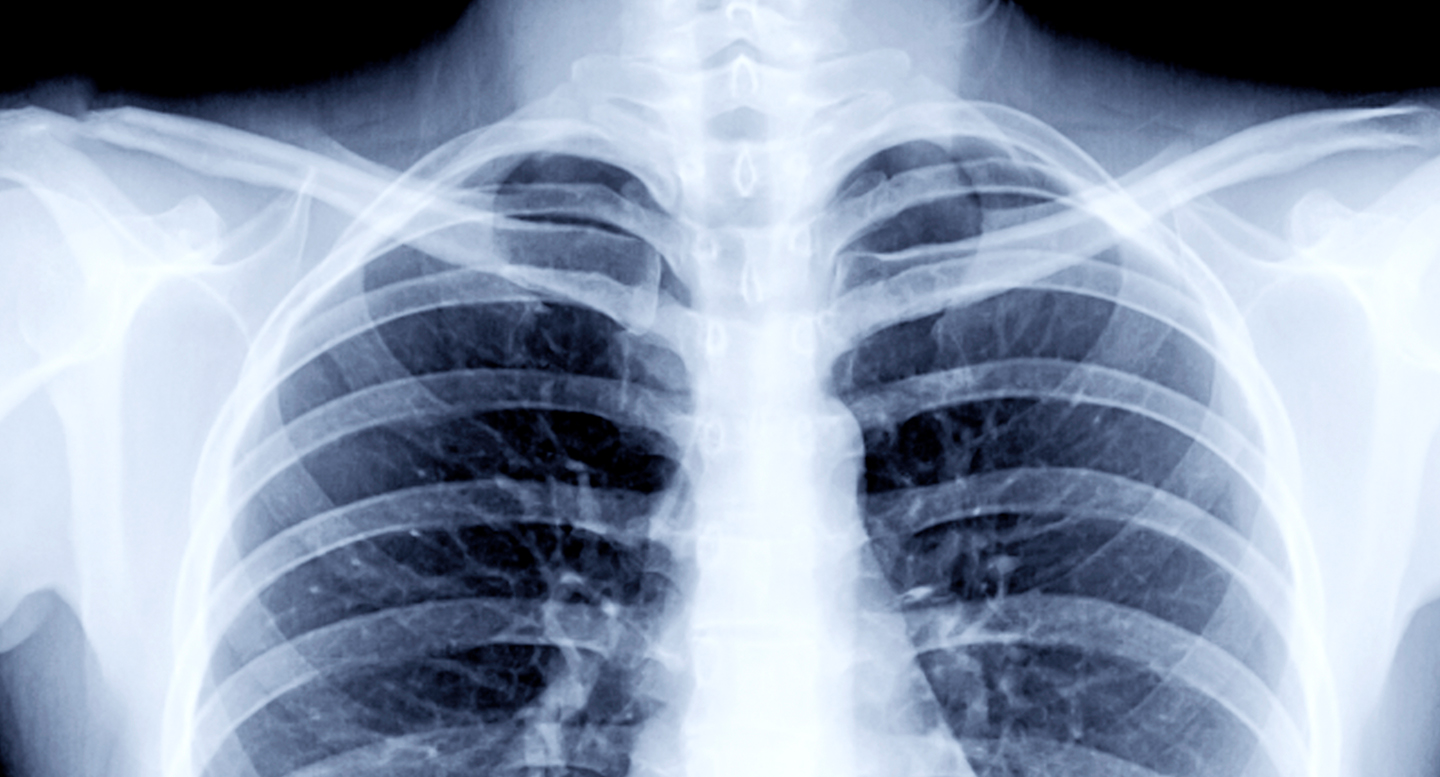 As rates of COPD are increasing with no signs of abetting, researchers are looking into who gets the disease and why. While genetics and pollution may play a role, the leading cause in Europe is tobacco smoke.
Chronic Obstructive Pulmonary Disease is not a new disease. It was mentioned in writings as far back as the 17th century and scientists have studied it for at least 200 years. But rates of COPD have increased tremendously over the last 50 years, making it the third leading cause of death in Europe, and those rates show no signs of slowing down.
A progressive disease, COPD presents most frequently after middle-age or in elderly populations. While diagnosis is confirmed on the basis of a lung function test confirming airflow limitation, it can present differently in each patient, with some symptoms including chronic bronchitis, emphysema or features of asthma.
"If you're experiencing chronic shortness of breath, you're over 40 and you smoked earlier, you have to seek a diagnosis," says José Luis Izquierdo Alonso, Professor of Pneumology at the University of Alcalá, Madrid, Spain.
Contributing risk factors
Over the last few decades, researchers have been able to pinpoint several known risk factors that explain why some people develop the disease. While in about one or two per cent of cases, genetic factors play a role, in the vast majority of cases there are external causes.
In developed countries, like the US or in Europe, the main factor driving the disease is tobacco smoke. "We cannot talk about COPD without talking about tobacco smoke," says Prof. Izquierdo Alonso.
In developing countries, long-term exposure to indoor air pollution caused by wood smoke can contribute to the development of COPD. Studies have likewise shown a link between residual lesions from tuberculosis and the presentation of COPD.
"In Europe, there is a strong link between smoking and COPD, we cannot separate the two. Even if you are not yourself a smoker, frequent exposure to secondhand smoke might increase the risk of COPD."
Treating symptoms
Although not all smokers will develop COPD – the reason for the disparity is currently one area of research – Prof. Izquierdo Alonso stresses that it is important for those living with COPD to not smoke to keep their condition from worsening.
He is careful to point out, too, that although COPD is not entirely reversible, you can improve it with treatments. "We now have treatments like inhaled bronchodilators and bronchodilators with inhaled steroids that improve lung function, symptoms and quality of life; they also reduce the number of exacerbations. We can minimise symptoms and introduce normal daily activities."
Prof. Izquierdo Alonso emphasises that the best prevention against developing the disease and necessary step in treatment is to not smoke. "The medication doesn't work if the patient doesn't quit smoking," he says.
Beyond that, finding ways to manage symptoms and the possible periods of worsening can help patients to maintain a high quality of life. These treatments, including inhalers or inhalers with steroids, combined with maintaining an active lifestyle, will help those living with COPD to maintain their quality of life.
"We now have better treatments so patients with COPD will live longer and better," Prof. Izquierdo Alonso says. "With treatments, you can have a normal or nearly normal life for the rest of your life."
By Courtney Tenz
Photo by iStock
References:
Byrne, Anthony L., Marais, Ben J., Mitnick, Carole D., Lecca, Leonid. Marks, Guy B. (2015) Risk factors for and origins of COPD. The Lancet. 385(9979): 1723-1724. May 2, 2015. https://www.thelancet.com/journals/lancet/article/PIIS0140-6736(15)60884-4/fulltext
Huang, X., Mu X, Deng L., Fu A, Pu E. Tang T. Kong X (2019) The etiologic origins for chronic obstructive pulmonary disease. International Journal of Chronic Obstructive Pulmonary Disease. 2019 1139-1158. Published online 27 May 2019. https://www.dovepress.com/the-etiologic-origins-for-chronic-obstructive-pulmonary-disease-peer-reviewed-fulltext-article-COPD
Petty, Thomas L. (2006) The history of COPD. International Journal of Chronic Obstructive Pulmonary Disease. 2006 1(1): 3-14. Published online March 2006 https://www.ncbi.nlm.nih.gov/pmc/articles/PMC2706597/